I'm really excited to hear that my christmas puds have been selected as finalists in the Holiday Softie Awards!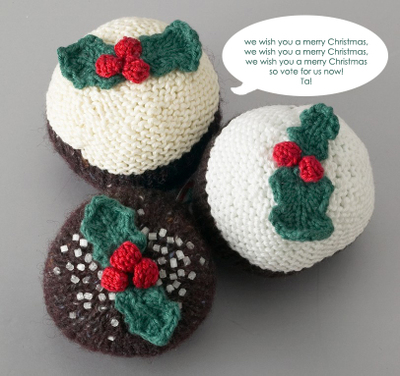 Voting ends tomorrow so if you've got a spare minute or two pop over to the voting page and see the other finalists.
You don't have to vote for me but I'll be your best friend if you do!