Today I'm very pleased to be hosting a giveaway on behalf of Kerry at Pennydog. She creates beautiful and unique resin jewellery and has recently started making gorgeous handcrafted knitting needles with delicious names like Strawberry Jam, Contrary Mary and Shooting Star (see below).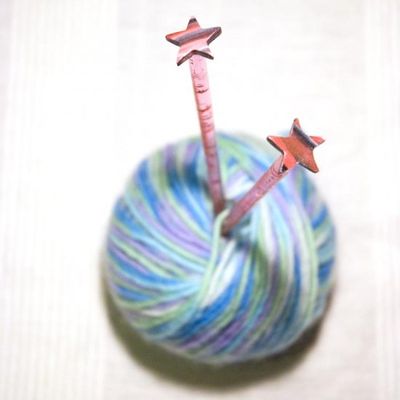 All are UK size 3 (6.5mm / US 10.5) and are just over 7 inches long - perfect for knitting up a scarf and are created from translucent resin mixed with iridescent style glitter with buttons added on to prevent your knitting from slipping off. They come gift boxed so would make a lovely gift if you could bear to part with them!
The lucky winner will receive a bespoke pair made especially to their colour preference. To be in with a chance please just leave a comment on this post and we will randomly draw one winner next Wednesday.
Comments are now closed thanks, a winner will be announced shortly.