I know there's not really any such thing as a crochet crisis, but if there was I would be having one right now because (deep breath)...
...I am just not feeling the love for 'me old china' blanket  :(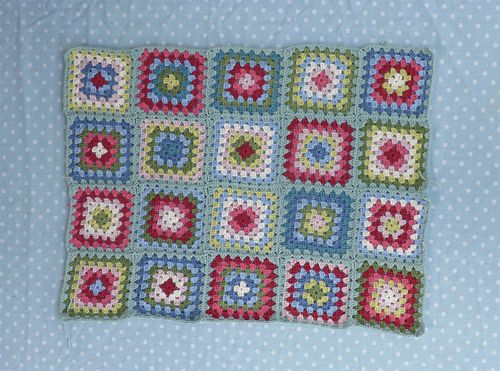 Something about the colours feels wrong to me and I have a feeling it's that yellowy green "citron". I think it's too bright for my taste and the overall effect is too colourful and chaotic and just isn't what I was after. It's often the way isn't it, that something looks good on paper but in practice doesn't quite work out as planned.
What to do about it though? Unpick all my hard work or press on regardless and not be happy with it when it's finished? I will be having a crochet pause while I ponder, and turning to my knitting for solace which is good news for all of those body-less animal heads!