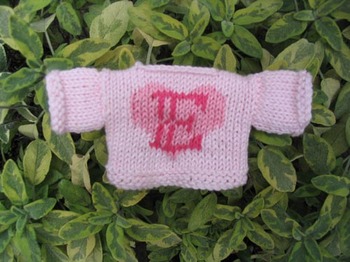 I designed these charts for a college typography project longer ago than I care to mention! In the past I have used the letters on jumpers for some of the toys but as I'm no longer able to take on orders I thought I'd share them. You can group them to spell out words or use them singly on projects where you want an initial. The full charts are here.
Copyright © Julie Williams 2006.
© Copyright agreement: These patterns are copyrighted and are the property of Julie Williams. They are are supplied for personal and non-profit use only. This means that you may not sell items made from these patterns other than for charity fundraising. You may not reproduce or distribute these patterns (including on the internet). Merchants may not download or print these patterns for sale, distribution, or class use unless they are operating under the Ravelry in-store sales agreement. These patterns may not be translated, reproduced or circulated in another language.