We had such a nice weekend living the simple life - just playing in the garden and enjoying the warm sun, the fresh air and the frantic tooings and froings of our resident pair of blackbirds (I think they were a bit put out that we'd invaded their space). I've felt so cooped up over the winter so it really lifts the spirits now it's warm enough to be able to live outside again. We're lucky to have the perfect garden for Toby - it's completely enclosed so he can't escape and it has a trampoline and climbing frame - which is really all he needs for a perfect day. Everything is coming into bloom and both looks and smells so pretty.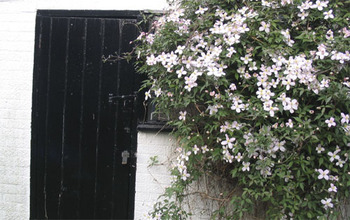 I have a bit of a monochromatic colour scheme going on - the majority of our flowering plants are white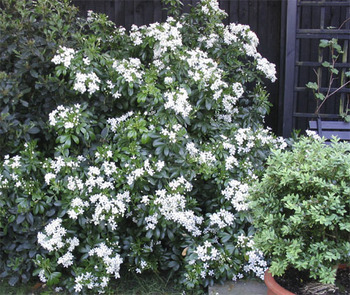 We even ate in the garden which gave my the perfect opportunity to try out my new spotty tablecloth and play tea parties with Amy.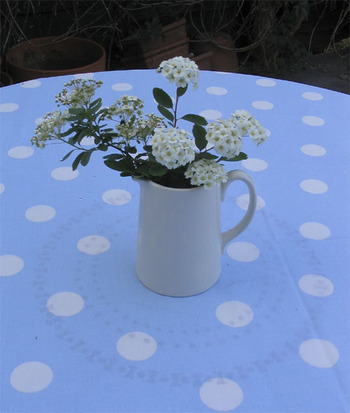 All in all a lovely, lazy spring weekend! Hope you had a good one too.