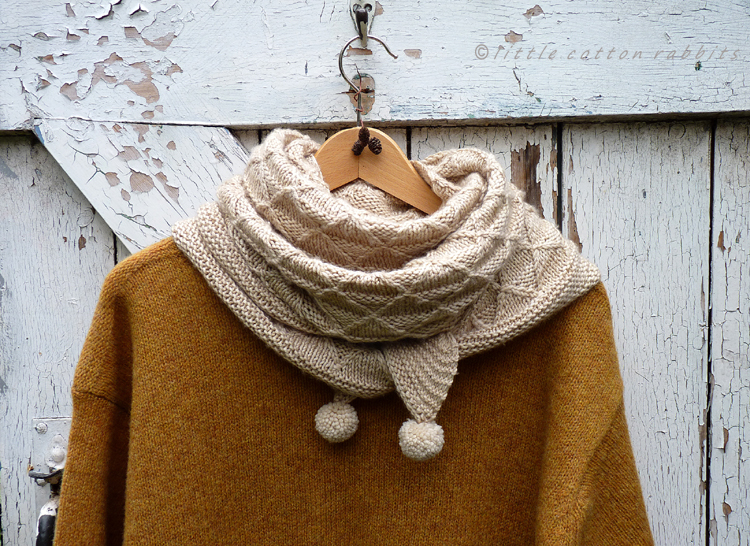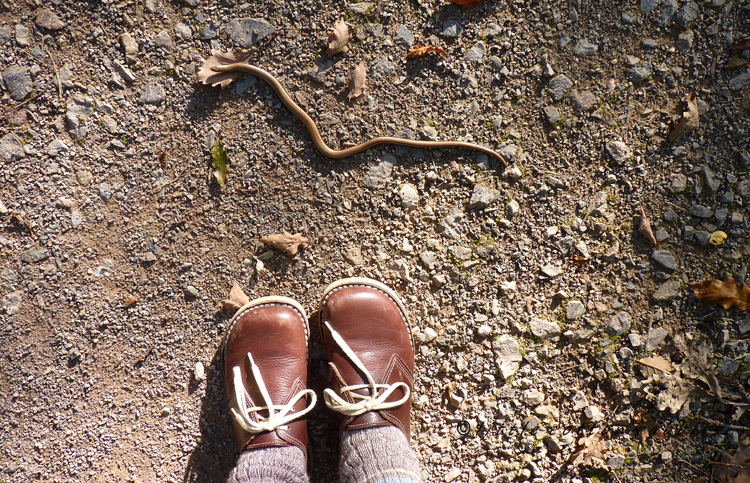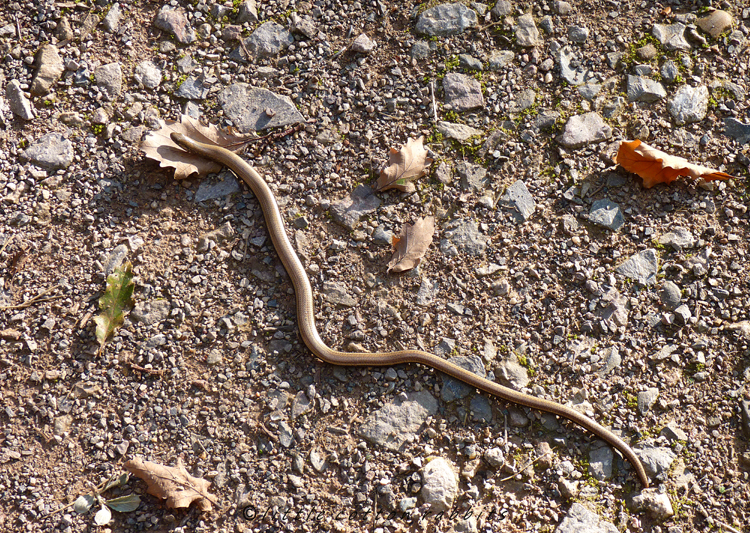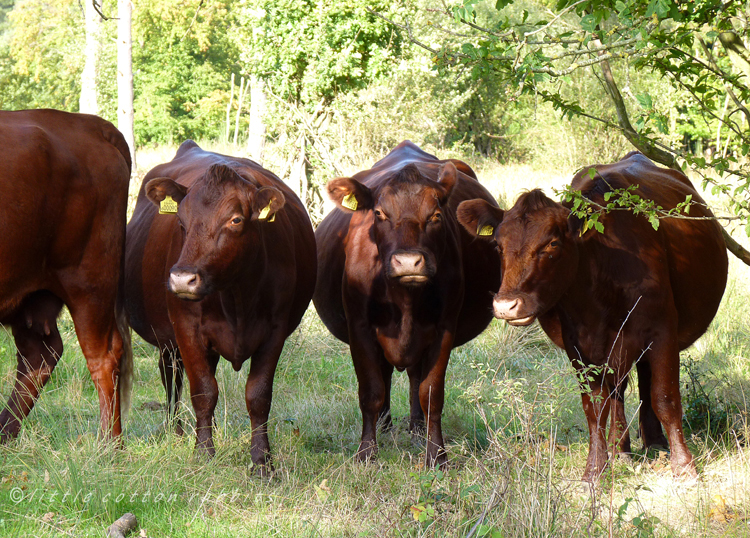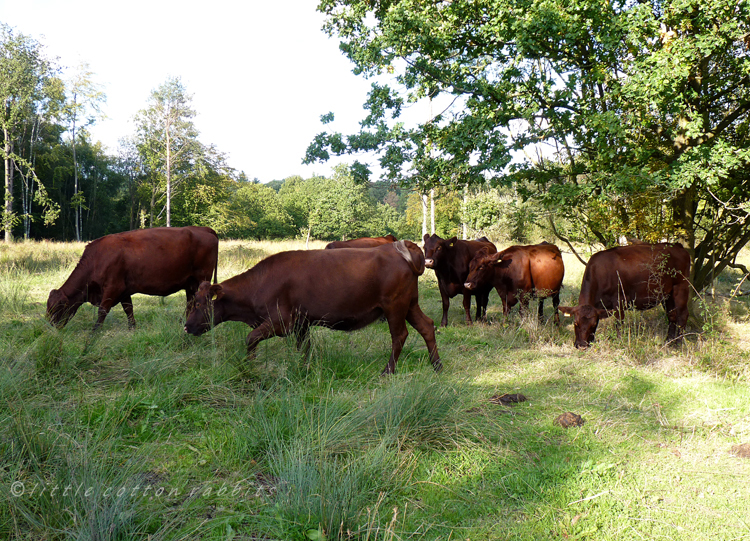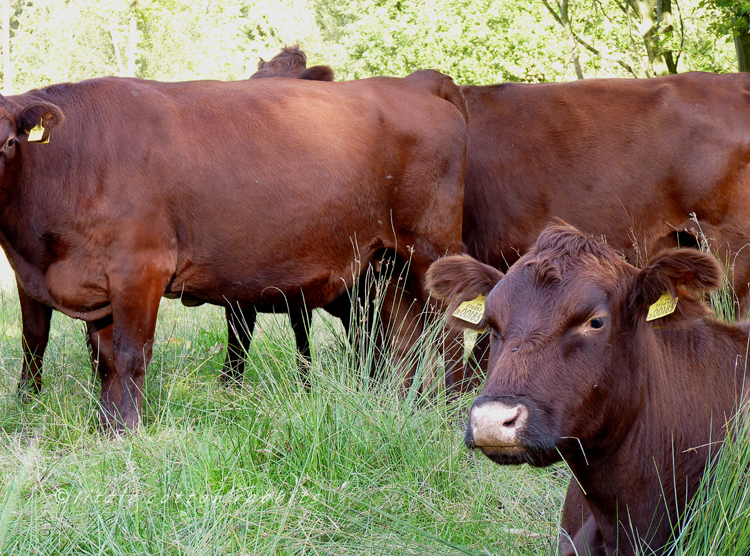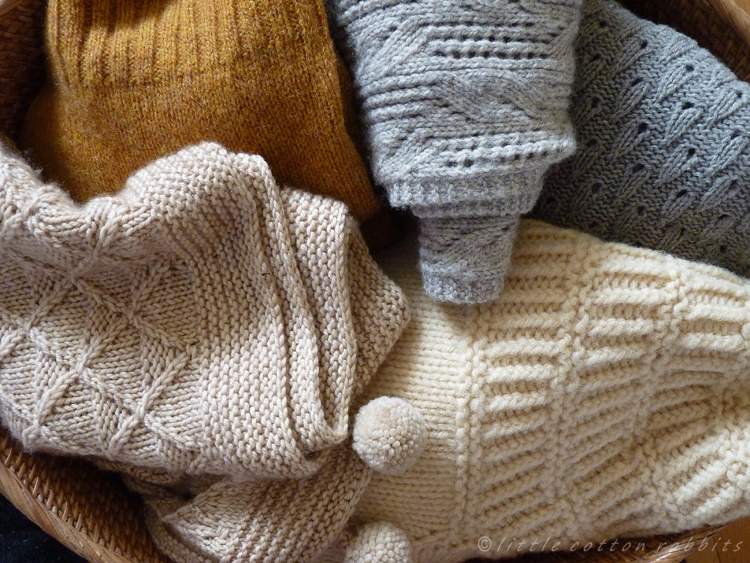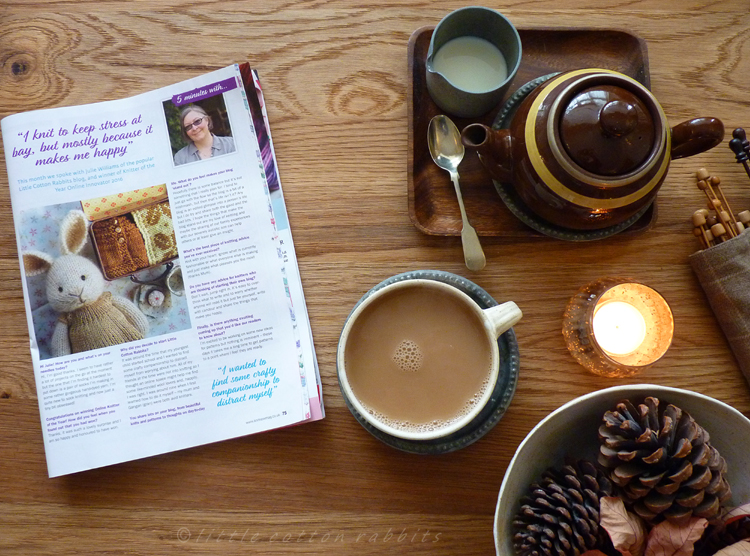 At the end of last week I went walking in a local nature reserve at Broxbourne woods where I was delighted to come across a slow worm sunbathing on the path. Although he looks very snake-like and does have a forked tongue he is actually a legless lizard (apparently his ability to blink and shed his tail make him not a snake). He was so blissed out in the patch of sunlight that I had to step over him and even though I took lots of photos of him he didn't seem bothered by me. He'll probably be starting his winter hibernation in the next month so I expect he's extra bold on these last sunny, warm afternoons while he tops up his tan!
I also met a group of lovely ladies. These beautiful Red Poll cattle have been introduced to the pasture in a habitat conservation project involving legacy grazing. The Red Poll breed is native to the East of England and they certainly looked very at home and were completely relaxed about me walking through their field.
Whilst out and about I've been enjoying the cosy warmth of the void shawl (pattern and yarn details in link on my Ravelry project page). The yarn is really soft and comfortable to wear and the shawl is pretty flexible, looped twice or three times depending on how cold the breeze is. The pom-poms are still in place despite Toby's attentions and I'm hoping he'll be able to help me to make him some pom-poms of his own to play with as a distraction from playing with mine.
Back at home I've been finishing off patterns, starting new socks and getting winter woollies out of storage ready for wearing. I've also been enjoying the October issue 79 of Knit Now magazine which has an interview with me as part of the Knitter of the year awards that I won a prize in earlier in the year. The awards nominations for 2017 have just opened so if you'd like to nominate someone then head over to their page for more details.
Well, I'm off to continue with pattern writing, won't be long now I promise - hopefully I'll be back with news in the next post, til then keep well - there seem to be coughs and colds everywhere at the moment so fingers crossed you avoid them x