Well, another school break has come and gone. This was quite a good one for us as I took the children to stay with my Mum and Dad. We really enjoyed the change of scenery and Amy loved playing with her cousins. It was really great to have a bit of warmer, drier weather which meant lots of fun trips to the park for Toby. He made the most of being able to run around outside again after a long winter of being cooped up!
Talking of being cooped up the chickens are doing well and are still poohing mountains! We've had to buy a second compost bin to cope with the amount they produce - all good for the veggies that we'll be planting soon. They're laying really well too - we're now getting at least 2 eggs a day and they're getting bigger too.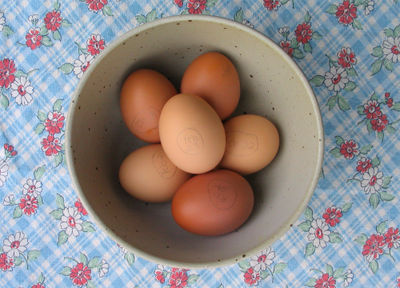 To celebrate the egg fest (and with Easter not far around the corner) I've been making a few egg cosies again. I've not made any since 2007 (and this one here belongs to the Tobster) but I'm having fun tweaking the pattern again and hope to have some available to buy soon(ish!)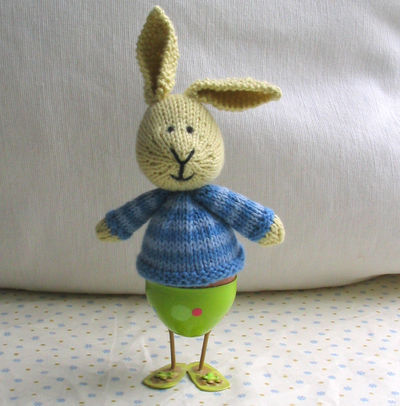 Lastly, thanks so much to everyone who entered Trash's lovely raffle to raise funds for the Red Cross Bushfire appeal. Altogether she raised $2,040! I'm really pleased to be sending Annabelle off to her new owner Kelly and it seems very apt that she's in Australia.