I am really missing having the time to pop in here and keep up with everyone but the school summer holidays are, as usual, chaotic and all consuming without much quiet time. As a result my brain is incapable of much coherent thought, so more random snippets from our days is all I can offer at the moment!
Toby has been having a couple of respite days per week, which have been great for helping keep him busy and happy and so I have had a little time to myself (which has been spent either knitting or gardening) but I've also been trying to spend as much time as possible with Amy. Afterall she is soon to be 13 and so my days as escort and companion in fun activities are certainly numbered!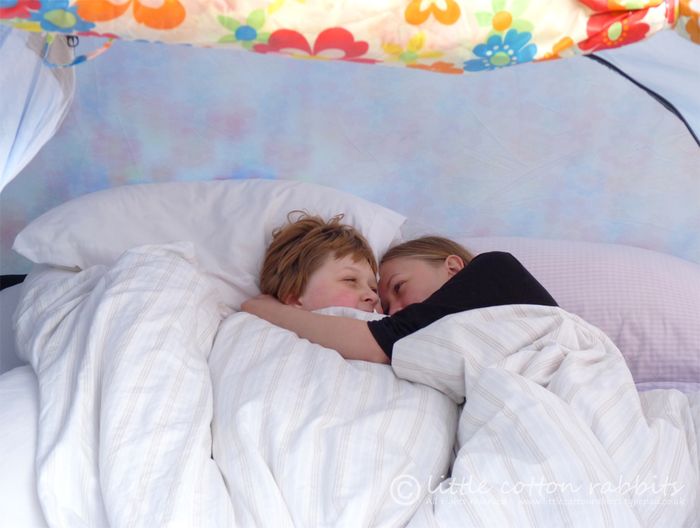 Camping out in the garden is always on our list of activities, though Toby only joins us in the morning - setting a precedent of sleeping outside would be too risky as he'd probably want to sleep outside for evermore and I really don't fancy camping out in the snow.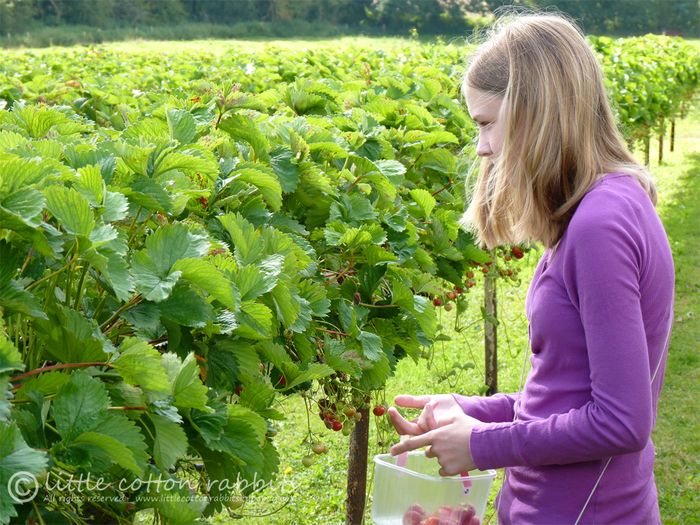 I always look forward to berry picking with my lovely girl, a time to chat and enjoy just being together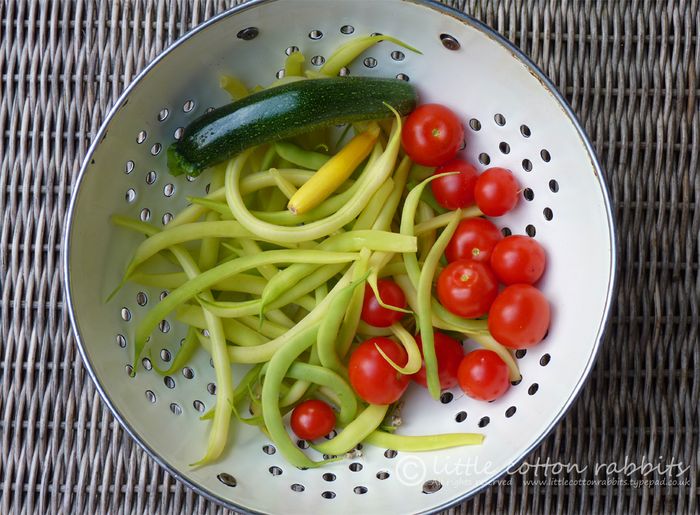 The first of our homegrown harvest - lots of rocquencourt french beans, a decent amount of cherry tomatoes and a puny collection of courgettes. Hopefully the plants will produce more before the end of the season.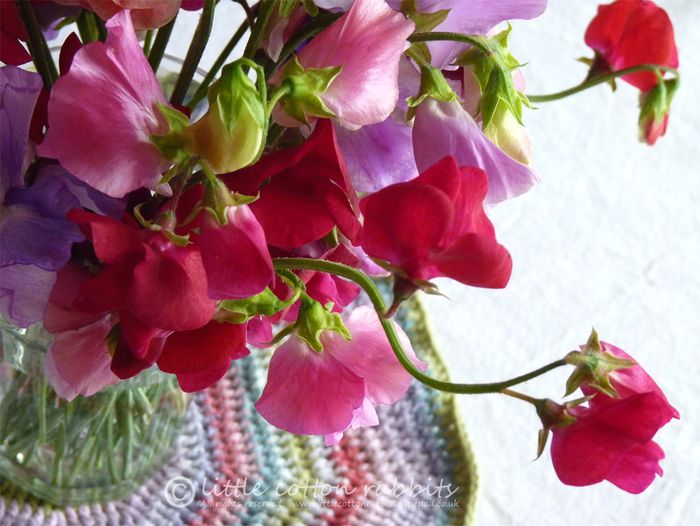 Bunches of fragrant sweet peas from our neighbour as a thank you for looking after their cat. It's nice to care for an animal again and it's got me pondering about pets (I'd love to get a dog) but I'm not sure it would work out with Toby who is not keen on anything bigger than a hamster!
Well, that's it. I know a few of you are waiting for the little pouch pattern and I've just about got it written up but am still fiddling about with the chart so I'm aiming to have it ready at the start of the new school term in September. I hope to pop in again soon, though Toby's respite days are tailing off towards the end of the school holidays so it will depend on whether he lets me! Enjoy the rest of your week x