It was school half term break here last week, so there were a lot of wood walks in our schedule and not much knitting going on. Today however with the children back at school I'm happily playing with wool again and carrying on working on the next couple of patterns to share. I mentioned the elephants in the previous post so you know that the patterns for those are coming up but I thought I'd give you a glimpse of a little part of the other pattern I'm currently working on.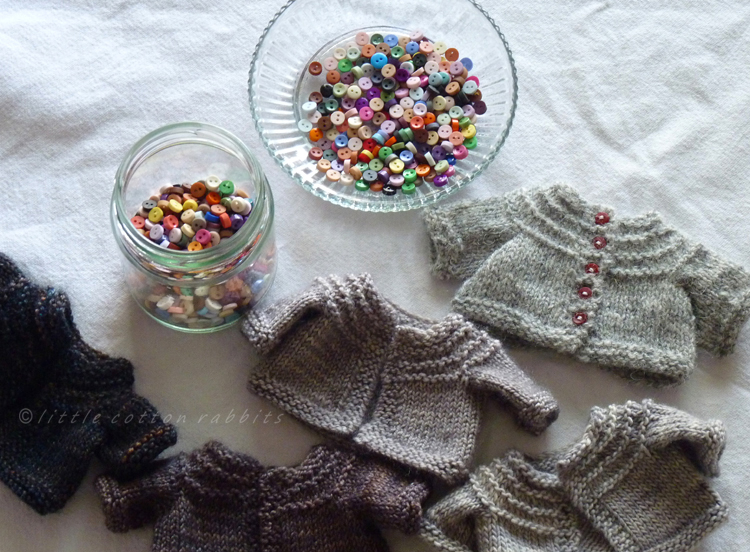 Back in Autumn I began to pull together my various sweater designs with the idea that they will form a collection along the same lines as the 'seasonal dresses' pattern. My plan is to include plenty of different options for the animals to wear throughout the year and most will be based on the designs that you might have seen on the finished animals that I make (skull, pumpkin, aran sweater etc.). I also wanted to play around with a little reversible sweater/cardigan.
When I'm trying something new I like to experiment with a variety of increase methods and I try out different stitch and row counts and various arrangements of stitches for front, back and sleeves etc. all of which means that I build up quite a collection of samples...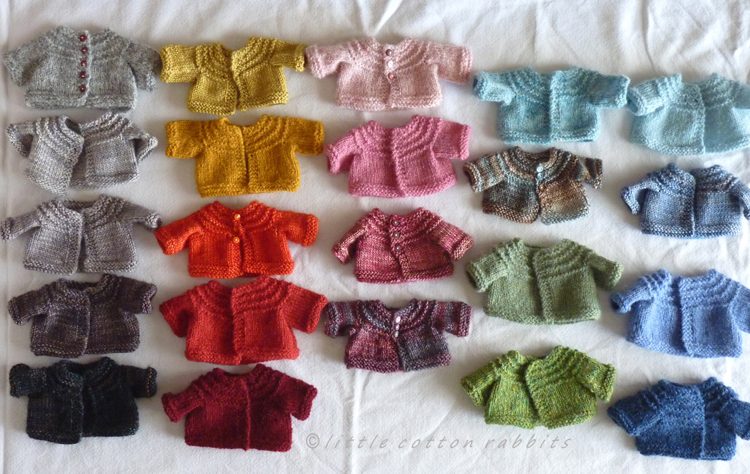 The samples that I knitted up last year are all in left-over sock yarns and the Rowan wool cotton 4ply that I've used on the bunny and fox patterns but I couldn't wait to try out that lovely Jamieson and Smith yarn that I showed you in January and I really like how it works up and the lovely range of colours. There is also a basket full of other sweater designs that I'm working on but I'll show you that another time.
So that's what will be coming up soonish on the pattern front. I'm still knitting samples to photograph and test knitting the final versions of everything so it will be a few weeks yet before the patterns will be finished but I'll keep you all posted when they are ready to share.
In the meantime, I'm enjoying having my own little colourful rainbow of sweaters to look at. Mind you there is a lot more colour in the days just lately. It seems spring has arrived as our plum tree is beginning to blossom.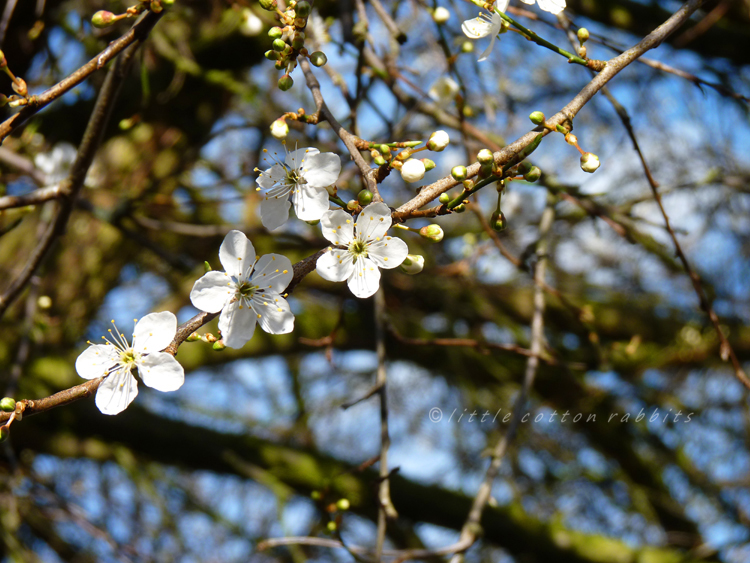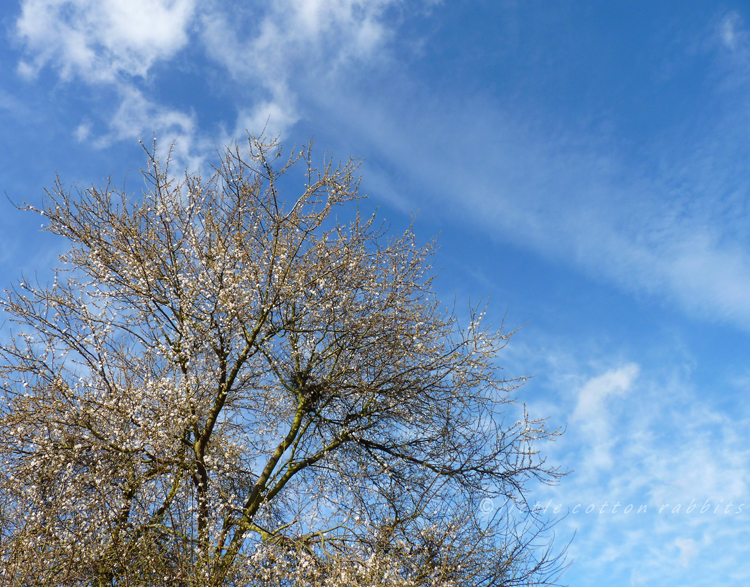 It's lovely to see the blue sky again and we even had some sunny garden time over the half term break which made Toby a very happy boy. And speaking of happy, I am because my butterfly has flown from the open window, hopefully out into a spring that is here to stay.
What's colourful and happy with you at the moment, do please share :)