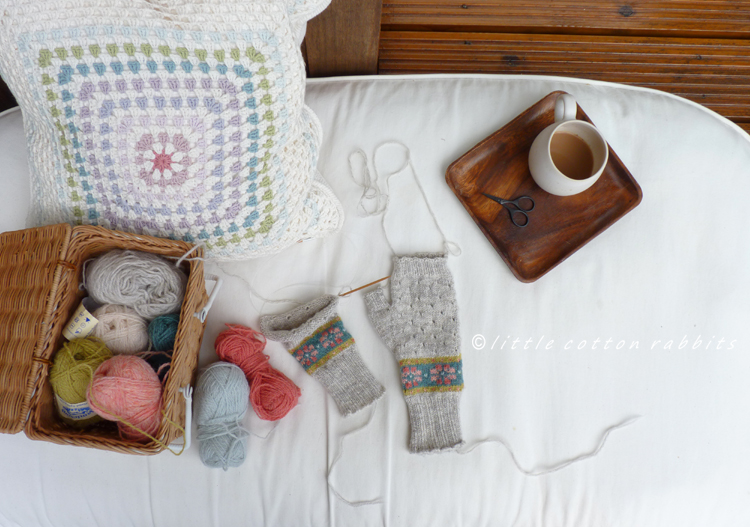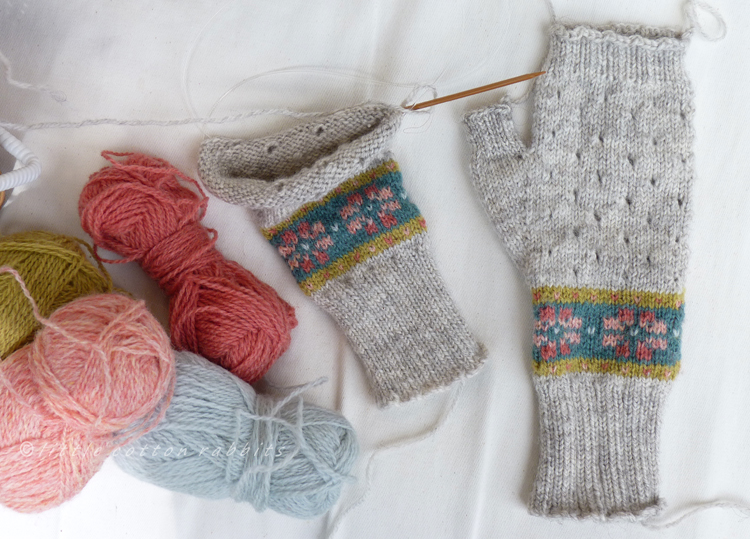 This week has been all about being outside. Summer is really here now and it's been so lovely to throw all of the doors and windows wide open and let the breeze blow through the house. It's meant a bit more housework as it's blown lots of little dust bunnies out from their hiding places under sofas and chairs but I suppose that having more fluffy dust than most people is an occupational hazard for a knitter!
Yesterday Toby had his school sports day and surprised everyone by how fast he ran. He would have won his races easily if he understood the concept of competition and the purpose of the running, but true to form he ran when it felt good to him and stopped when it did not, so his races were a series of spurts of speed and dead stops with everyone then shouting 'keep running Toby'. He seemed to cope better this year with the event and all of the waiting around between races and after enjoying some evening chill out time in the garden he slept better than usual, not all night through but not far off!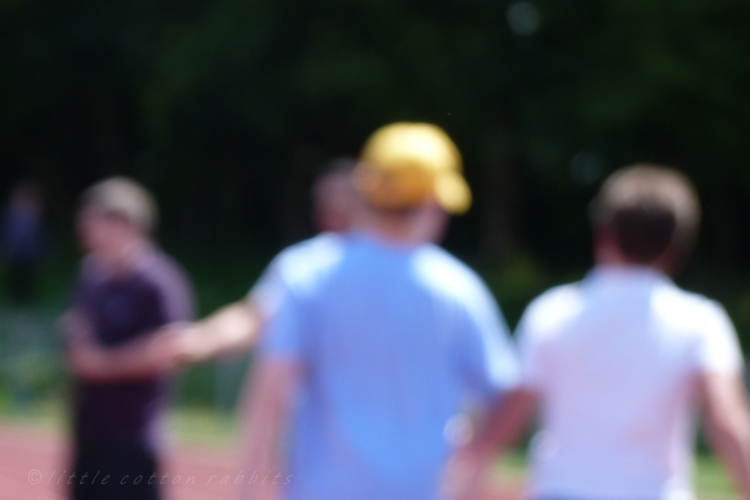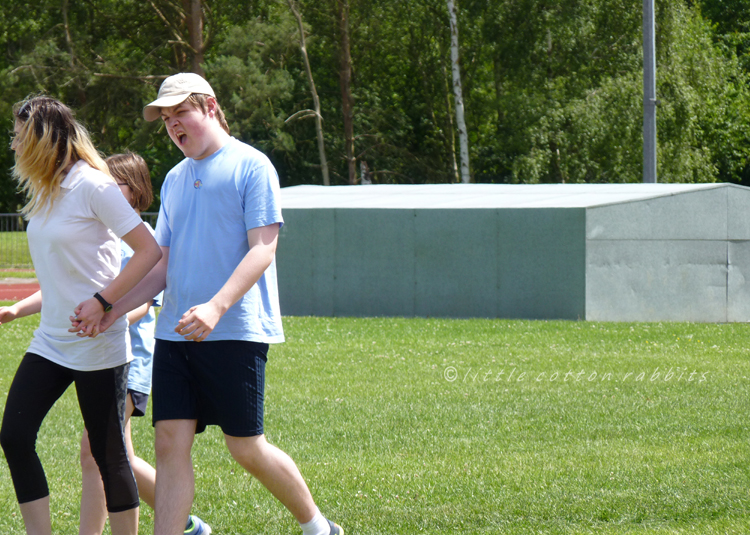 I'm enjoying knitting in the garden and have all sorts on the go at the moment; my WIPs (works in progress) include 2 pairs of socks, 3 shawls, 2 crochet blankets and the pair of mittens above that I'll  be hopefully finishing off over the weekend. The pattern is a free one; Small Flower Mitts by Pinneguri and I'm knitting them with Ysolda's Blend No.1 and Jamiesons Shetland Spindrift  - you can see project details here.
Well, that's it from me today and I'm heading back out into the garden for a little more knitting time. Just wanted to wish all of the Dads out there a very happy Father's day this Sunday, especially my own lovely Dad and Father-in-Law who is very poorly at the moment and is in our thoughts all of the time.
Until next time I'll leave you with some views of the sky over our garden which this week has been full of lots of varieties of beautiful clouds - mostly the high wispy kinds of ice crystal cirrus clouds which look like wonderful great brush strokes painted across the sky. See if you can spot the angels wing in one of them...