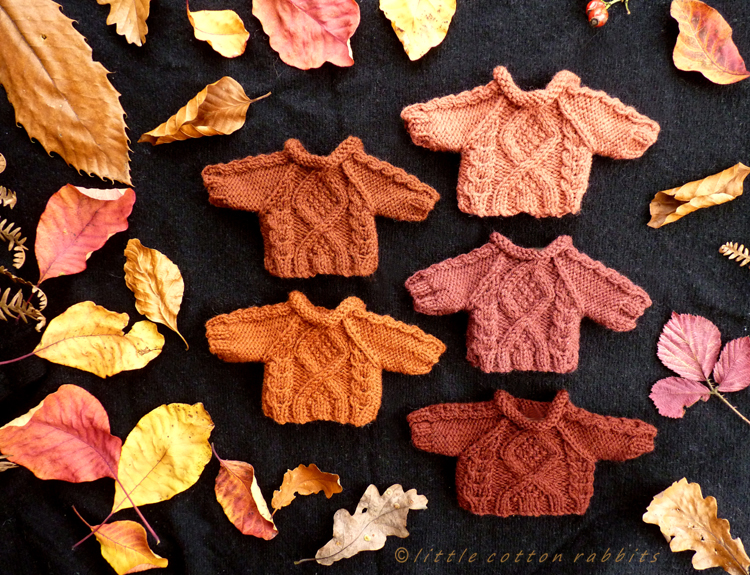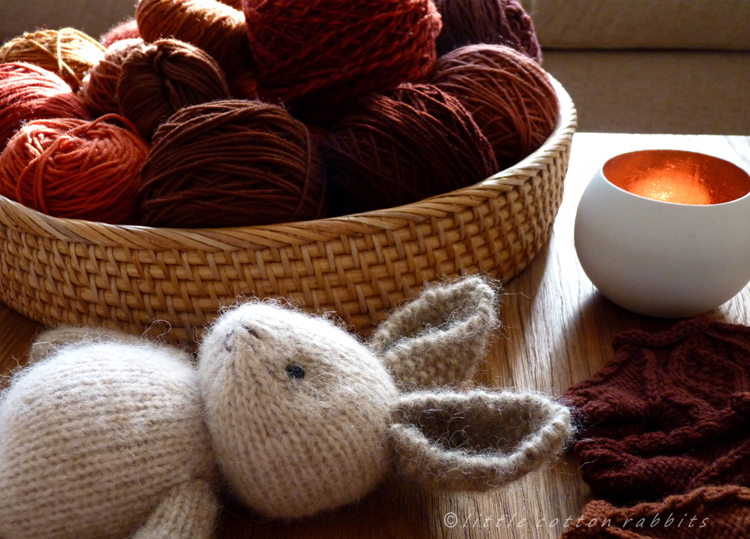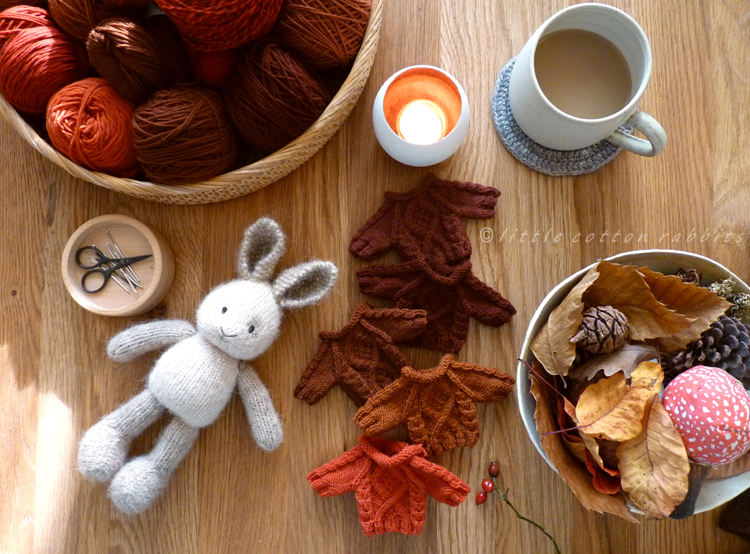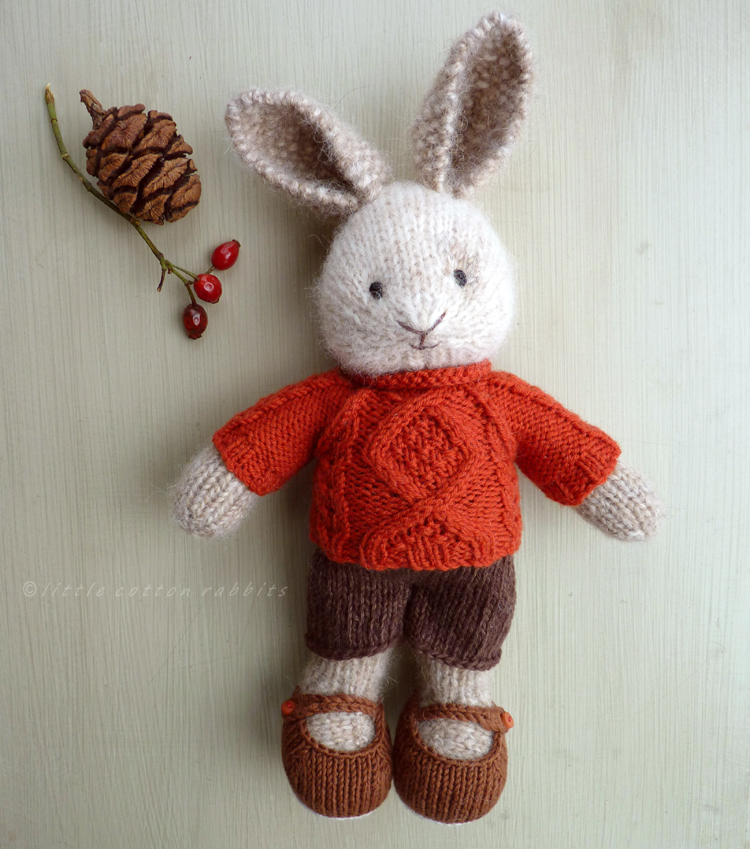 Spending time in the woods has really influenced my knitting this month. I've been drawn to all of the russets, rusts and reds that are the colours of autumn leaves. And the urge to knit small cosy cabled sweaters has been too strong to resist. As a result I've got quite a collection now, I just need to knit a few more bunnies to wear them!
Sweater colours are shades of Quince and Co Finch and Brooklyn Tweed Peerie , both 4ply American woollen yarns and both knit cables with beautiful definition.
The bunny is knitted in CamaRose Snefnug which makes wonderfully fluffy cuddly bunnies.
I'm off to knit him some friends - because curled up with knitting is a good place to be on this rainy November afternoon. Hope you're cosy and comfy where you are x