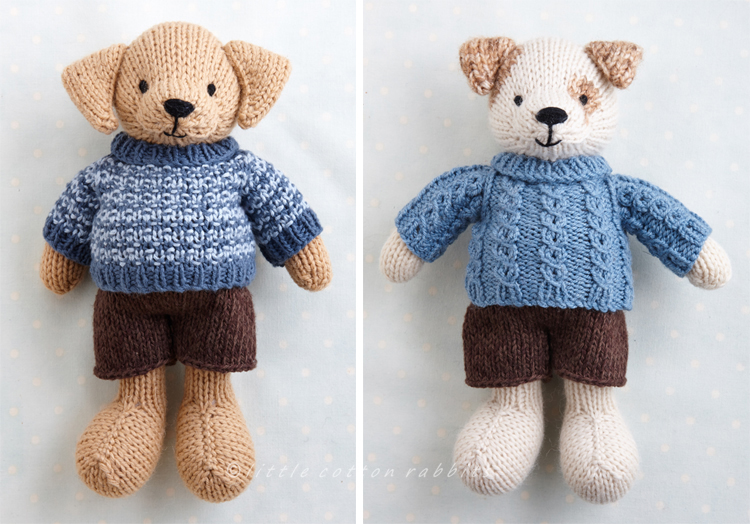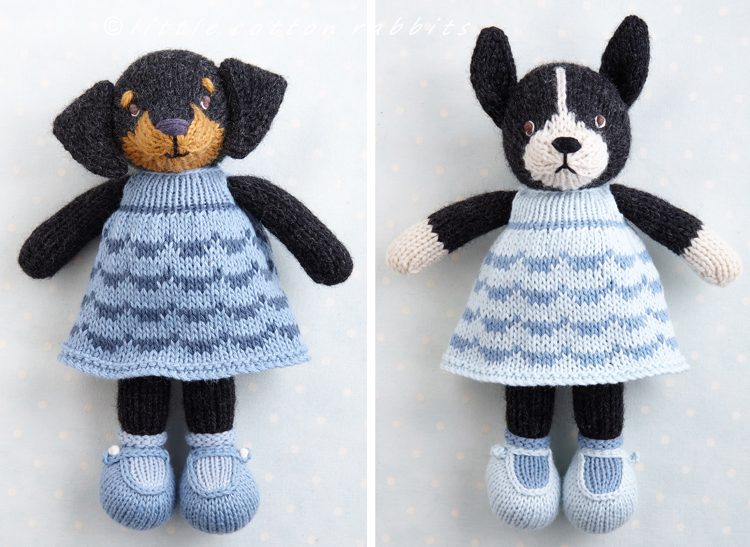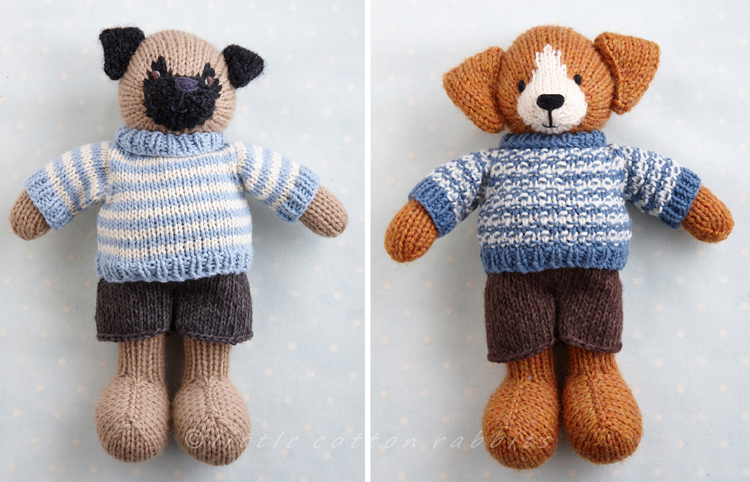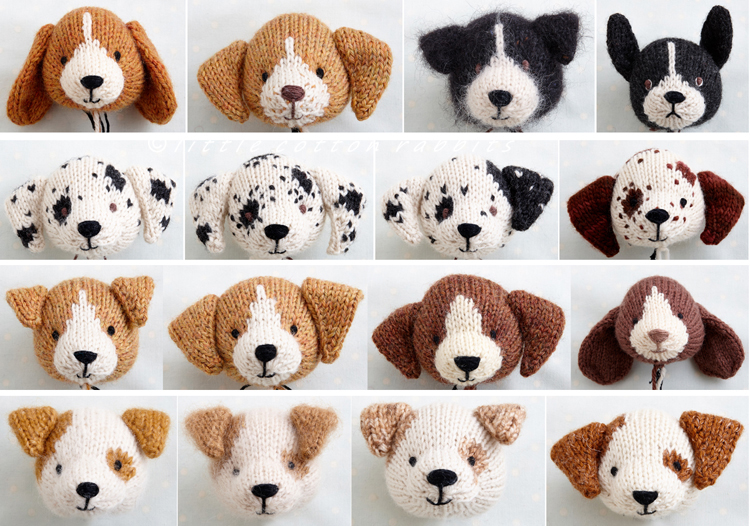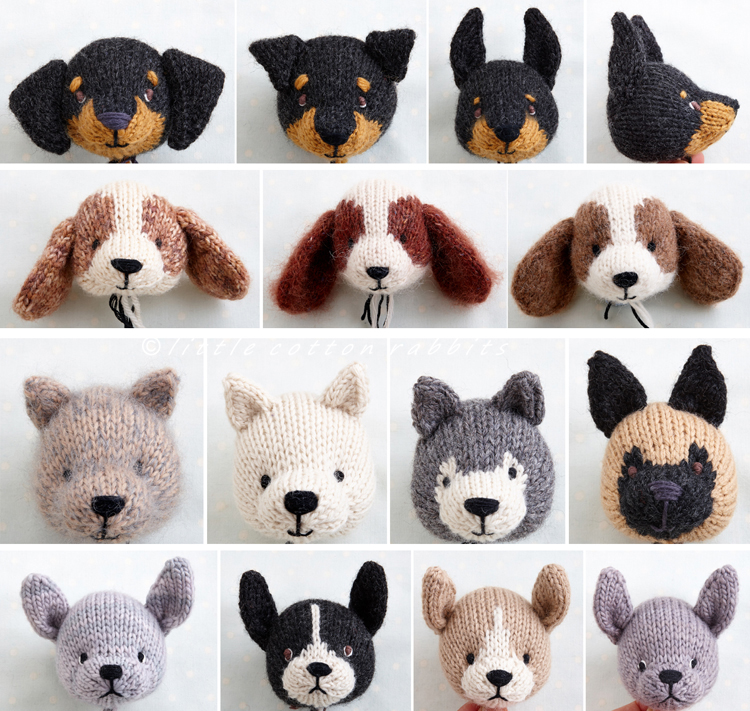 Here are my new patterns for 9 inch (23cms) tall knitted dogs, and I cannot tell you how delighted and relieved I am to be pressing 'publish' on these today. This has been one of the most challenging projects that I've ever worked on. The patterns themselves are not difficult to knit but my part,  putting everything together with the layout and ordering of all the different options that I've included, has been a complete headache. Still, I am happy at last with the outcome and now I will be having some down-time to celebrate finishing. I've still not made it out to the orchard and the bluebell wood this year so those are top of my list of things to do next week.
So, as usual there are 2 versions (available on Ravelry, Etsy and later today also on Lovecrafts);
a dog in a dress which has knitted on panties, socks and shoes and the choice of 2 dresses, one knitted with a cabled chain texture in a single colour and another knitted in two colours with a simple, stranded swag design.
a dog in a sweater and shorts, which has a bare body and legs and comes with removable shorts and a choice of 2 sweaters, one knitted with a mock cable texture and the other in a simple 2 colour texture which is a lot easier to knit than it looks.
Both of these options contain the same multiple options for different dog breeds, so there's no need to purchase both unless you really want to. As usual you can combine body parts from my other patterns, as they are the same size as my regular animal patterns (9 inches, 23cms tall) so clothes from my other existing regular sized animal patterns and the extra clothing sets will also fit these.
The patterns contain a single basic head shape with 8 different colour-work treatments and this combined with 7 different styles of ear gives you a lot of options to make different breeds of dogs.
So far I have made the following breeds and I still have a few ideas to play with that I'll post here in the future; Labrador, Beagle, Spaniel, Dalmatian, Alsatian, Dobermann, Rottweiler, Dachshund, Pug, Boston Terrier, French Bulldog, Border Collie, Husky, Jack Russell, West Highland White Terrier, and quite a few of mixed parentage :)
In short it's a very comprehensive set of instructions that will enable you to make many different types of dog.
If you give it a go I hope you'll come and share your project on Ravelry or the Facebook group or perhaps on both - it would be lovely to see what you make from the pattern, and I'm so looking forward to seeing the first projects emerge.
And as always, I hope the new patterns give a little pleasure and enjoyment, happy knitting, J xxx