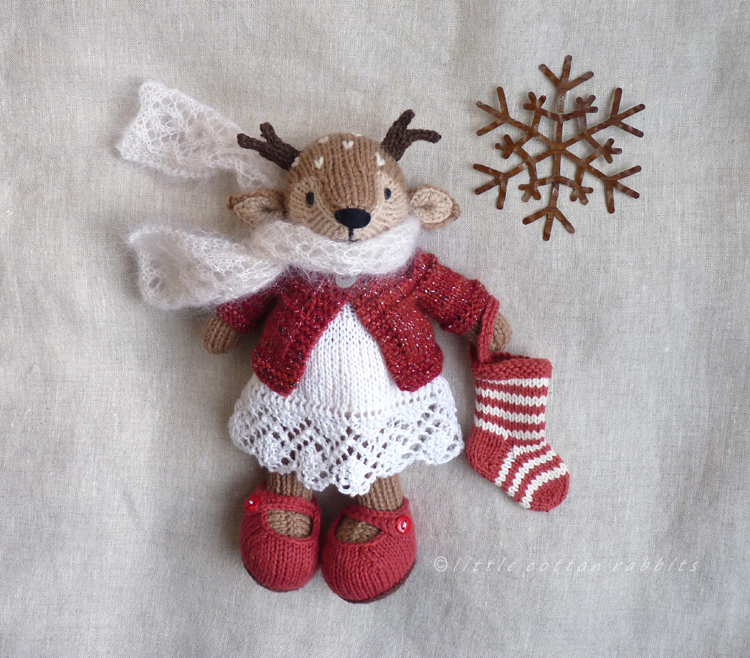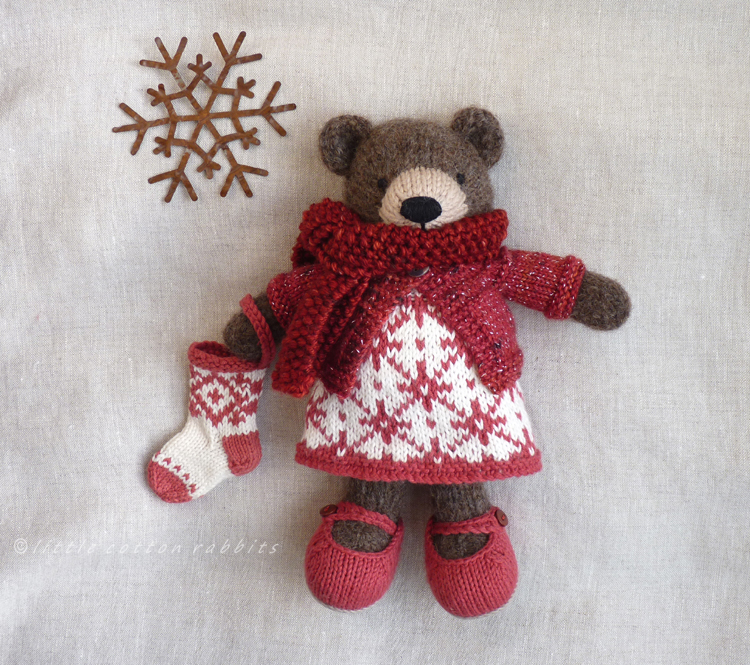 The two little animals above have been gifted to friends, the cards are all sent, the tree is up, the presents for the children are wrapped and the larder is full - I'm at last prepared for and looking forward to a few gentle-paced, family-based days. We have a quiet and simple Christmas here, centred around sharing time together, eating and relaxing. There's nothing I'm hoping for in the way of physical presents, but if my Christmas day includes some of the following then it will be a good one...
A crisp, frosty dawn with mother-of pearl coloured clouds high above the rising sun and the song of a robin heralding daybreak from the top of the plum tree as I give the hens their breakfast,
A cup of good coffee to warm my fingers after coming in from the cold,
Toby and Amy having a long lie in, so I can sit with my soulmate and spend a little time alone together,
Christmas carols on the stereo so I can sing along as I peel potatoes and prep for lunch,
Hoping that my roast potatoes get crispy and the turkey stays juicy and flavourful, so that I can show my family what they mean to me with a gift of good food,
An afternoon family film on the tv so we can all curl up together and feel nostalgic,
An evening cosying by the fire with a glass or two of something warming,
A bright moon floating in a clear sky studded with stars, so I can send up grateful thanks for a day well lived before heading off to a warm bed.
I'm signing off now but will see you in the new year, I hope your holidays bring you what you are hoping for and a little peace and pleasure and time with those you love most,
J xxx