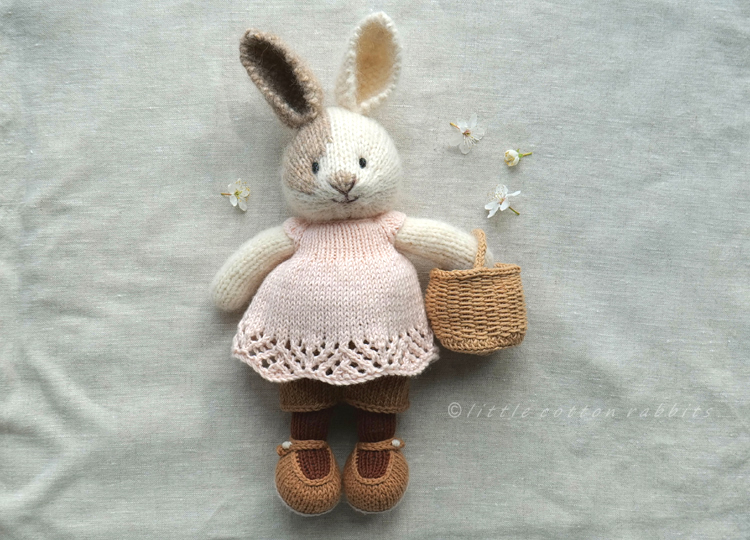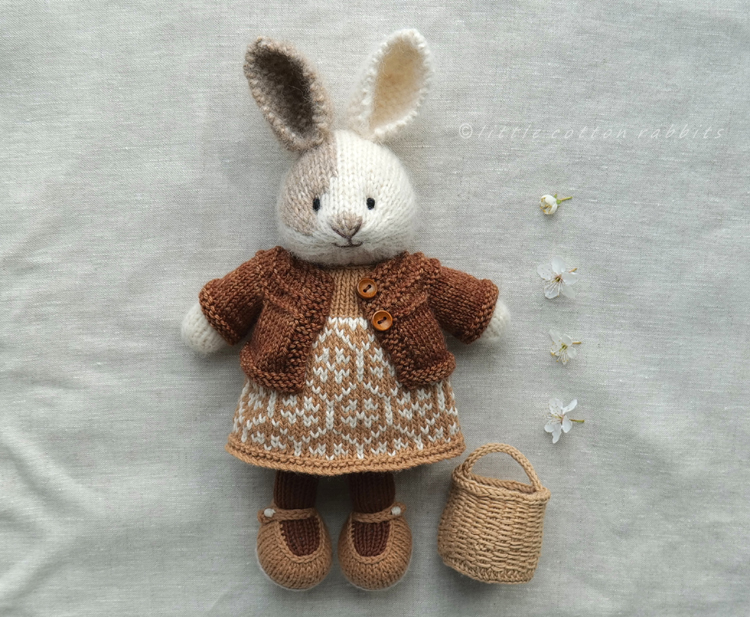 Thank you so much for all of the kind comments and messages from the previous post. As a couple of you rightly said, the rough patch will pass and Toby will be a little more calm and settled once again - hopefully soon. Anyway, I do really appreciate all of the kindness that you sent my way, thank you again for that.
This little bunny was made as a thank you gift for someone who has been very kind and helpful to me, but she has had quite a long and drawn-out journey from the northern hemisphere to the southern (what on earth is going on with the postal services at the moment?). At last however she has arrived safely and happily just in time for this special time of year.
Whatever your plans, whether you're celebrating a festival as part of your faith, delighting in the beauties of nature as the seasons change or simply enjoying a few extra days of free time to call your own, I hope you have a lovely weekend with plenty of peace and small pleasures. My plans include setting my alarm for 6am tomorrow and heading out with my breakfast in my rucksack for a quiet dawn walk on my own with my camera, hopefully to get some pictures of the blackthorn blossom which is decorating the hedgerows so beautifully at the moment, J x
.............................................................................................
Just in case anyone wants to know:
The bunny is knitted in Camarose Snefnug yarn (one of my current fluffy favourites) with clothes in Krea Deluxe organic cotton. The lace dress is from my 'textured dresses pattern', the colour-work dress is the one that comes with the lamb pattern, and the basket is from my toy bags pattern.