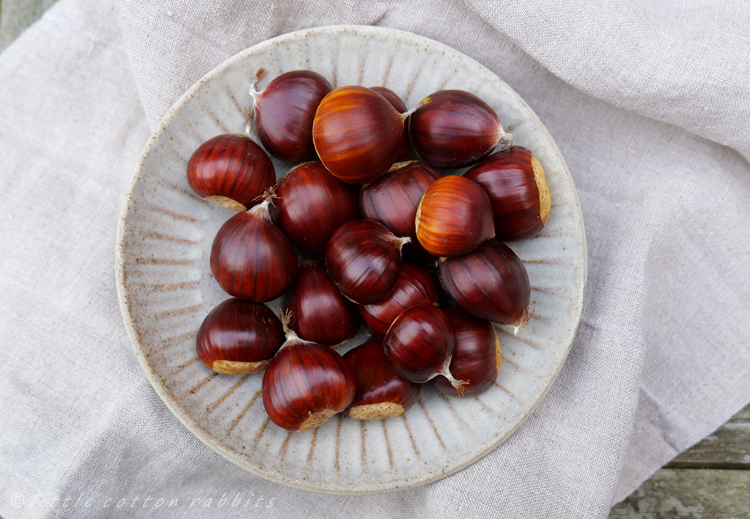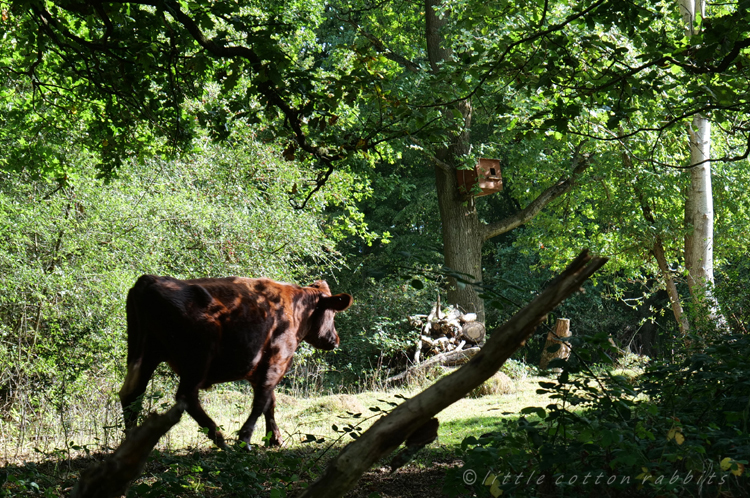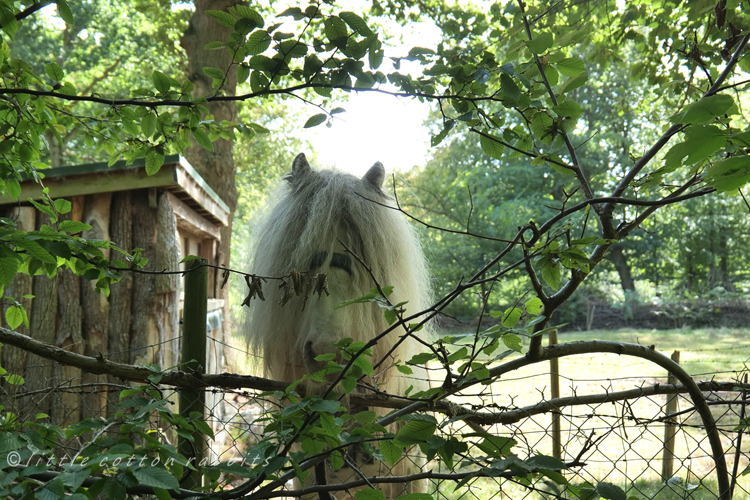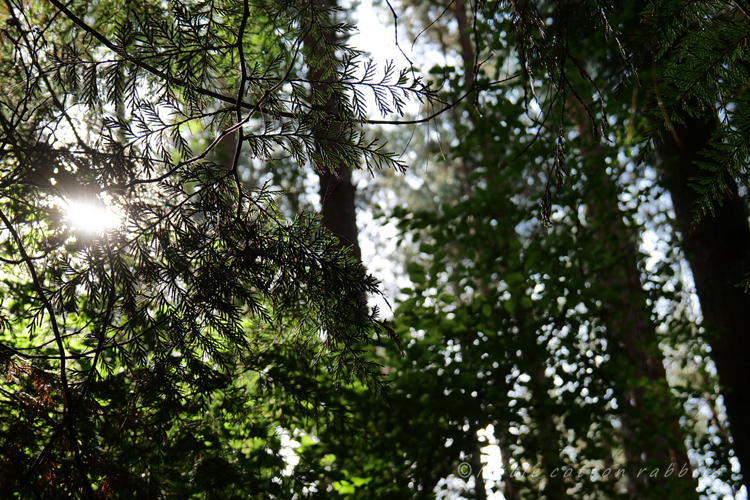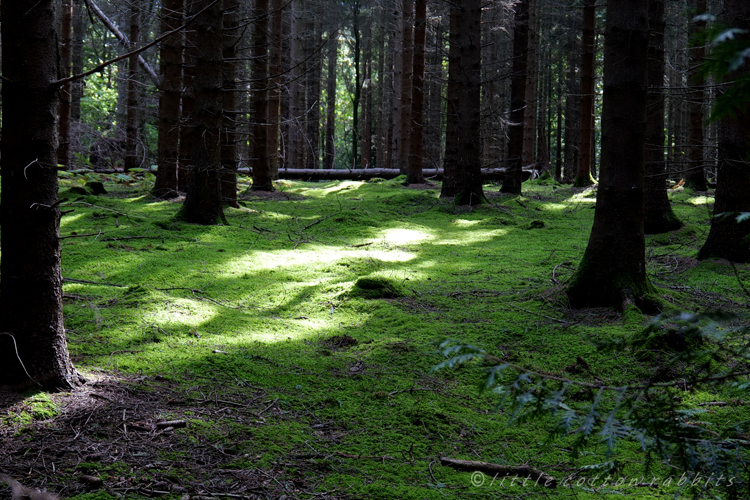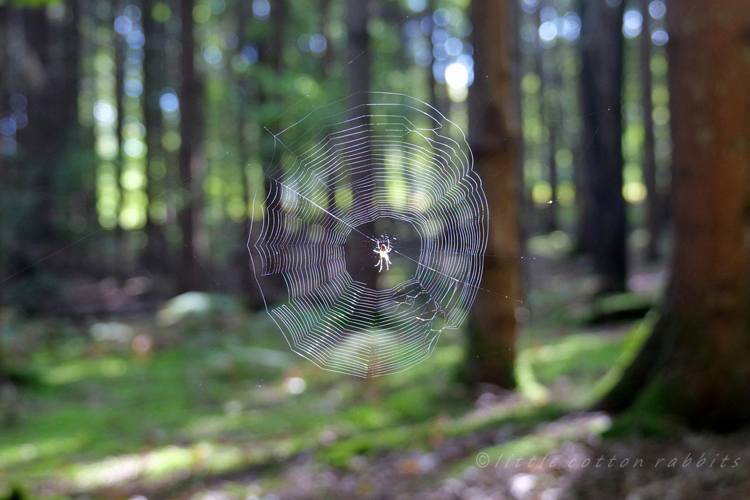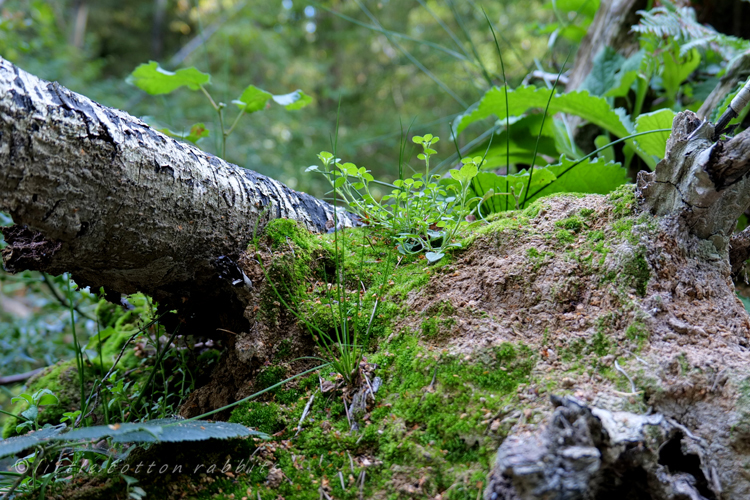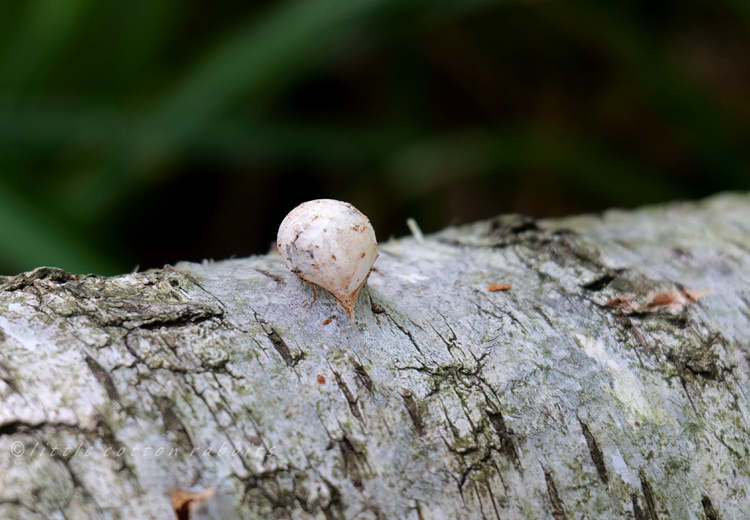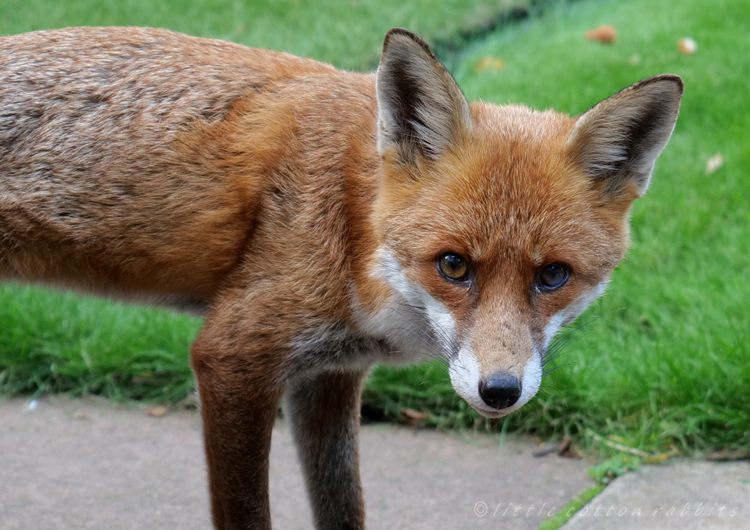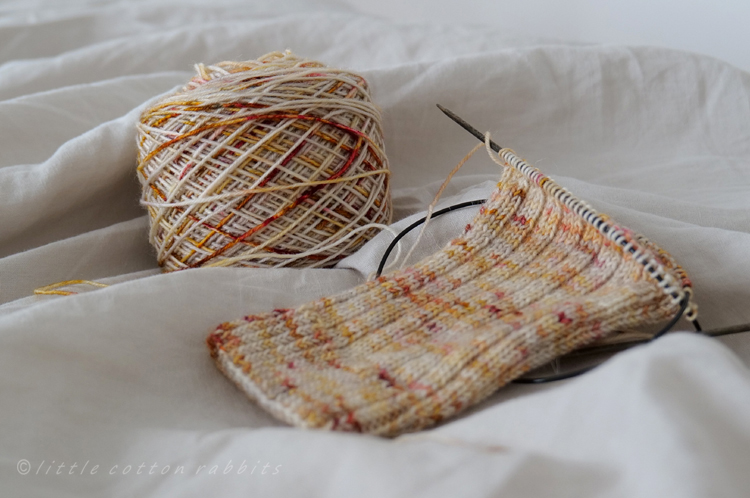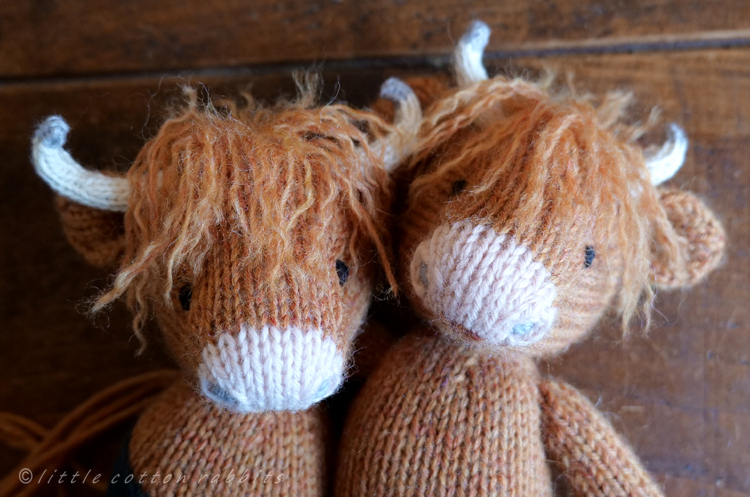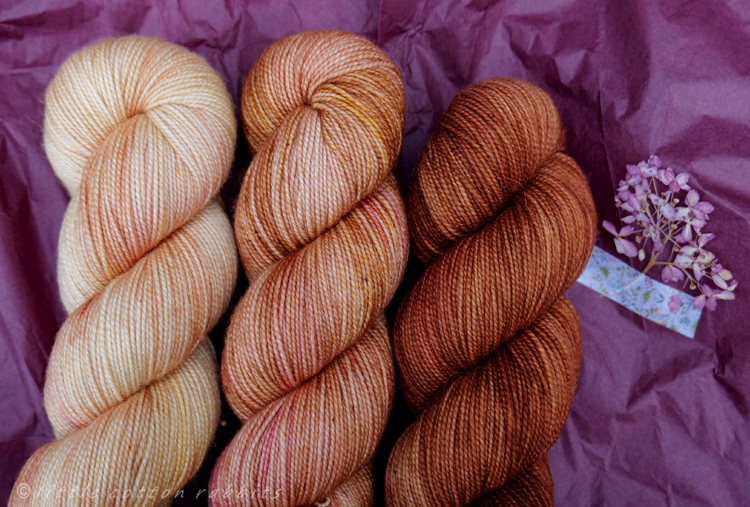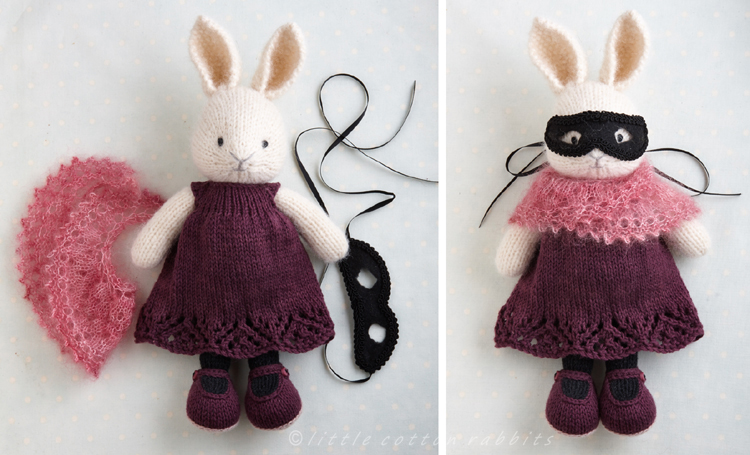 It still feels like Autumn is waiting in the wings here, poised but not quite ready to make the dramatic entrance that the season is so loved for. There are inklings though of what will come; whisperings in the treetops, rustlings in the hedgerows, glimmerings in the undergrowth. The leaves are losing their vibrant summer green and are becoming dry and brittle. Each breath of wind sets free a flurry of seeds that twist and dance on the breeze until feathering gently to the woodland floor. The birds are gathering too, preparing for long migratory journeys, skeins of geese honking over the house in the first light of morning and flocks of finches that come looping and twittering into the garden, 30 or more at a time, and empty the bird feeders in a matter of minutes.
I've been out to the woods a few times on my own, hunting for photogenic fungi. As yet I have found very little, but I have enjoyed the quiet peace under the canopy and visiting the friendly red poll cattle that graze the woodland and a sweet, scruffy pony that lives in the field at the edge of the wood. And I came home with pocketfuls of beautifully fat and glossy chestnuts, I'll be sharing some with the friendly squirrel that visits our garden and roasting the rest later. Our other friendly visitor has been here frequently too, beautiful Kit the fox.
Here we are still settling in to term-time routines, it always takes a while for Toby to adjust and we have had a few wobbles, which have resulted in him being home a little more than expected or planned for. And the older I get the longer it seems to take me to settle in to concentrating properly. There's been a lot of knitting of course. I made a little rabbit for my friend to auction off at a charity masked ball that she organised to raise funds for the wonderful, inclusive playscheme that our sons both attended when they were younger. There has also been some simple weekend and evening sock knitting, as a welcome contrast to working on the patterns, which is at times fiddly, frustrating and takes a well-rested morning brain to tackle properly. I'm planning more simple wristwarmers and socks with the lovely autumnal coloured yarns bought from The Knitting Shed (I might be just a wee bit obsessed with their yarn at the moment).
My 'work-day' knitting is still all about my cow pattern, and I will show you more of how I'm getting on with that soon, but above are a couple of Highland cattle that will be making an appearance.
I've also spent a few months updating some of my existing patterns and have hopefully now sent out notifications of these changes to all Ravelry buyers. Below is a list of which patterns have been updated and in what way. If you use Etsy and you'd like a new revised copy of any of these patterns you'll need to message me via your Etsy account, as Etsy does not provide me with a way of sending you an automatic update in the way that Ravelry do. It's a very good reason to buy via Ravelry if you are able to, as I am planning a few future updates and extras to some of my other patterns. I've also added revision notes to the bottom of every pattern page on Ravelry so that you can quickly check when each pattern was last updated and what the errata/revisions were.
Small 7 inch mouse pattern: Correction to Page 15, row 12, there was an extra P1 at the start of the 3rd line, which has now been removed
Both 9 inch Horse patterns: Page 21, rows 9, 11 & 13, Ktog should read K2tog
9 inch 'boy' patterns for fox, elephant, mouse, monkey, bear, cat, and sheep: All now have a revised version of the shorts that includes a ribbed waistband.
Well, that's all from me for now, but see you soon, J x