Remember that Debbie Bliss Cotton Angora yarn I snagged in a sale last week? Well I couldn't resist it any longer - it's so beautifully soft that it was just begging to be made into (yes, you've guessed it) a rabbit! The nice thing about it though is that it's more of an aran weight yarn and so with a few tweaks to the pattern I now have a supersize bunny (pictured here with a regular sized one).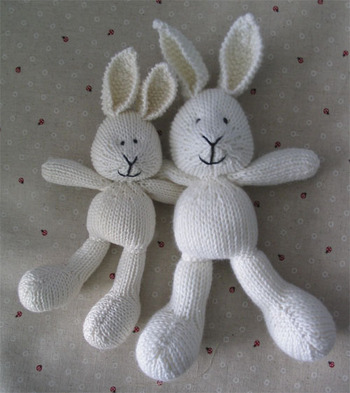 The larger bunny is a shade under 12 inches tall (30cm) and I've got some gorgeous Rowan Summer Tweed (80% cotton, 20% silk) lined up for more big bunnies.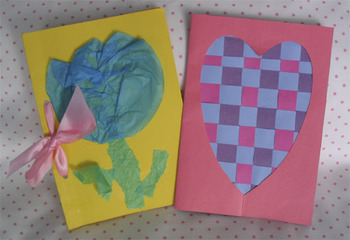 Couldn't finish up today without showing you the wonderful mother's day cards I got - I suspect that Toby had just a little help (ok, a lot of help!) but Amy's was all her own work - they'll be going in my 'special things' drawer which is already pretty full of her lovely artwork! I also got a lovely pressie - kitty craft fabrics!!!