Well the rain appeared (afterall it was a Bank Holiday, so rain is expected!) but Toby was undeterred and continued bouncing and swinging regardless (minus trousers and nappy of course!)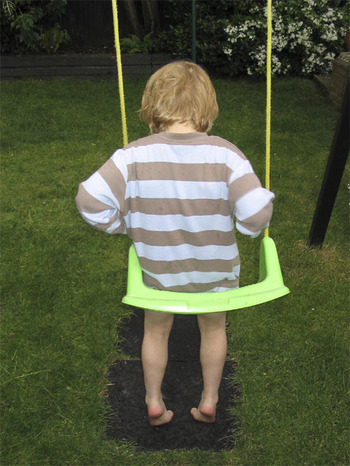 He loves the garden and we have lots of sensory type things dotted about - things that twizzle, spin and generally catch his eye. He is highly stimulated by fast movement and so when the wind catches these and sets them in motion he dances on his toes delightedly whilst appreciatively making excited whooping noises.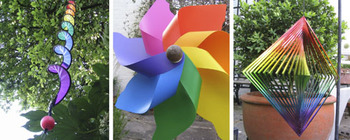 Towards to end of the day the rain stopped and we had a fabulous sky at sunset. The garden smelt wonderful - all damp grass and spring blossomy and my little guy couldn't have been happier. Some days it feels that autism is a curse but then moments like this make me realise that Toby is unencumbered by material issues and that simple pleasures rule his world, and, if we can provide these for him, he may well grow up to live a happier and more fulfilled life than most.