Firstly, thanks SO much for all of the wonderful comments on the 100th post, I am chuffed to bits and a little flabbergasted that there are so many people who visit here!
I'm also chuffed to bits that I've just had a mention in SMALL which is a fab on-line magazine:

"Small is a magazine of creative work on a small scale and for the small sized. Although primarily for children's products and designs it is also about small-scale productions. We are looking for people that are interested in play, children, childhood and the child within and who produce high quality work and independent products and design on a small-scale."
It's definitely worth a look as they have great recipies, ideas, fashion, books and in this issue a link to some brilliant free furniture you can make with your kids. And my rabbit is in very good company too, if you get a chance pop over and take a look!
I don't have any finished toys to show you at the moment, so I'll show you a 'before' shot of some bunnies hopefully the 'after' picture will follow soon!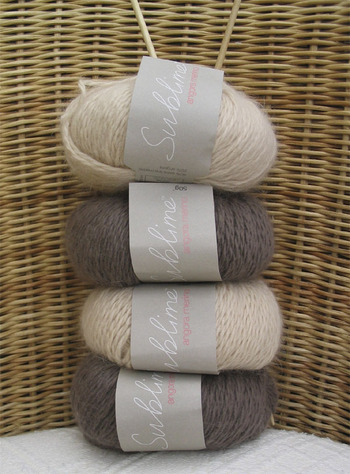 The competition will stay open until Sunday, so leave a comment on the previous post if you want to enter. We'll draw the winner on monday after school and I'll post about it on tuesday.
Have a great weekend everyone!