In the absence of any new little friends to show you (although there are now some in production) I thought I'd share some pictures of some 'old' little friends in new places. Here are a few toys who've settled very happily into their new homes and dropped me a line.
Pablo has moved in with with Janice and even has his own personal guard dog, the lovely Sumo.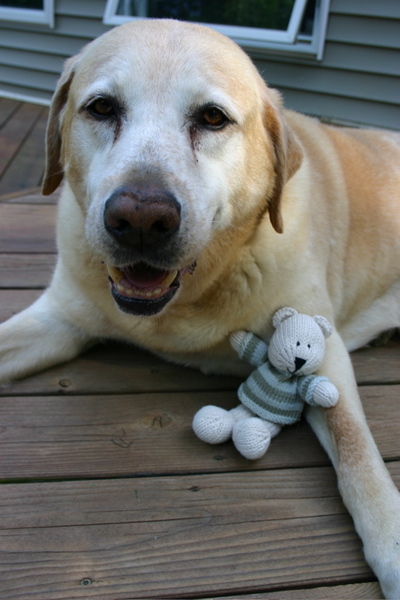 Kat at sent me some pictures of Tessie and Rosemary who are enjoying being together in her beautiful craftroom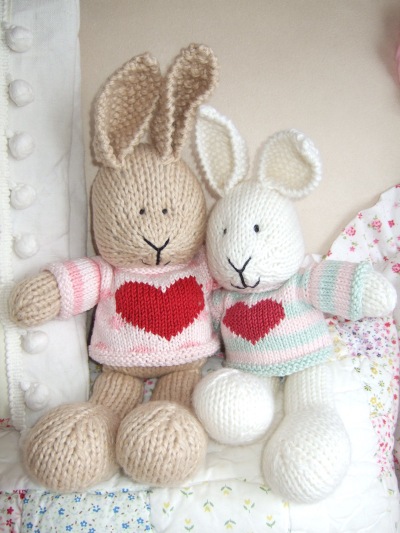 These two ladies are obviously having fun with Shannon at Minerva Turkey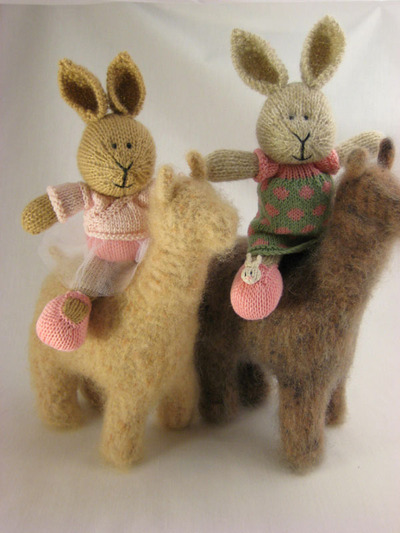 Dougie is having a great time in Australia with Kim and sent me a postcard: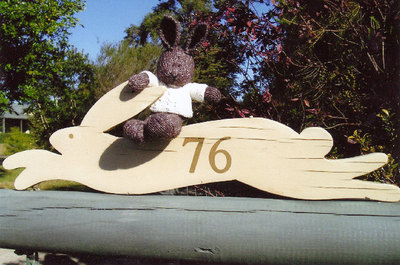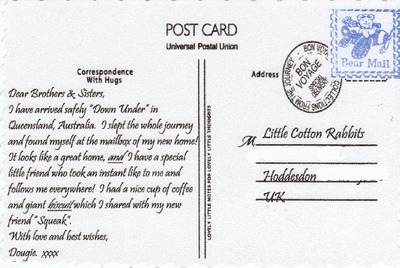 Winifred has made some beautiful new friends over at biscuit's house
And last but most definitely not least Mr Minky has had an awesome time since leaving here - he's now been on holiday and got his ear pierced! Dave has documented the full debauchery of his adventures here, it's brilliant - you have to check it out!