I may have said goodbye to a hedgehog yesterday but my garden is still popular with the local urban wildlife. Just after breakfast this morning I looked out and spotted two foxes frolicking in the autumn leaves!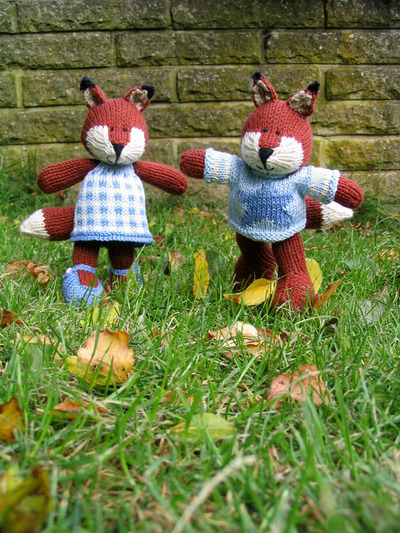 Maybe Herbert has spread the word about this garden having a good source of munchies. I don't expect them to stick around for long though - these two will probably be travelling via royal mail as they'll be popping up in my shop with the next batch of toys.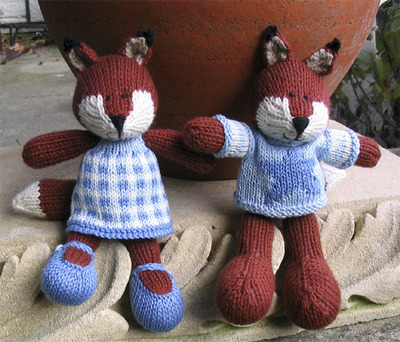 A quick Herbert update: he's definitely still around - I heard snuffling in the bushes late last night and this morning it looks like he's pulled some of the extra bedding I'd left scattered around into his little house.