Well, it seems that winter has arrived with fog, drizzle and murky weather all around. But here inside all is cosy, warm and fluffy...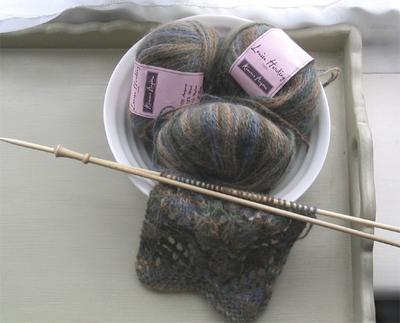 ... there's some fantastically soft Lousia Harding Kimono Angora sent to me a little while ago by the lovely Michaela which is in the process of being turned into a scarf.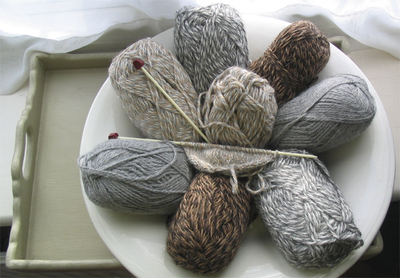 ... and some beautiful new marled Alpaca Select that I've just received from wonderful wool shop First4yarns which is being transformed into new bunnies.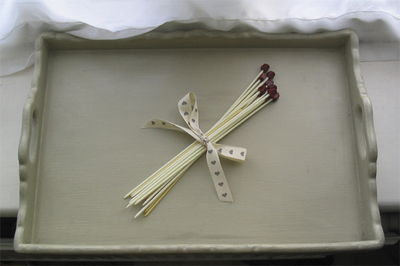 And to do all of this knitting I've been using my new set of ivore swallow needles (made from casein - a lovely light and flexible plastic) recently bought from Dragon Yarns.
So, bring on the rain!
Oh, and by the way if you need a little cheering up, pop over to Sewchristine as she's having a lovely give-away competition and you might just win yourself something to brighten up your week!