I've always thought of myself as good at keeping secrets but there is something I've been sitting on since the end of last year and I can't keep it a secret any longer or I'm going to burst!
Since starting this blog I've been overwhelmed at the response to my little knitted toys and I'm completely thrilled that they are popular because it means that I can continue doing what I love and what soothes my soul rather than going back to work in an office (which did not soothe my soul one iota!) Anyway, shall I get to the point?
Little cotton rabbits are becoming stamps!! The talented team at Sugar Nellie are in the process of creating a set and you can get a sneaky preview here of Dexter and Winifred.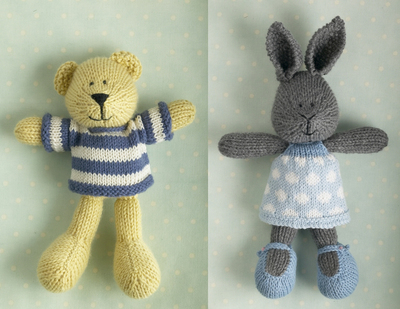 Sugar Nellie's blog will keep you up to date on the range (and their other exclusive stamps) and hopefully a little later this month they'll be available to buy.
It's very exciting to think of the little cotton rabbits popping up on cards and scrapbooks - I can't wait to see what people create with them!