I find it really hard to keep both of my children entertained over the school holidays. There aren't many things that we can do all together as they both have such different needs. Today was great though as we spent a bit of time together while sorting out our art chest. Toby lined up coloured pens while Amy and I sorted through the drawer of broken crayons. For the last few years she's scorned crayons as babyish and so I thought we'd try out something that I originally saw on Rebecca's website (she has lots ideas for fun suff to do with children). Amy sorted and grouped the broken crayons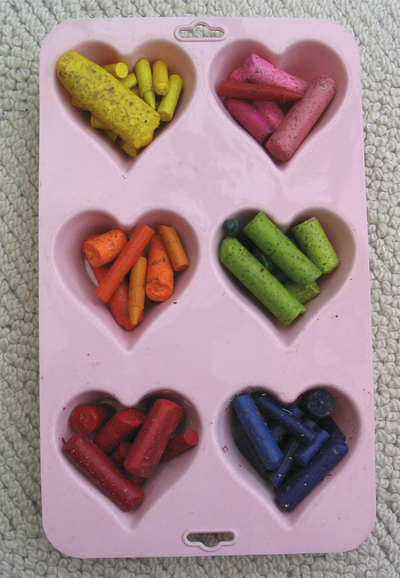 and then we gently baked them, chilled them and finally...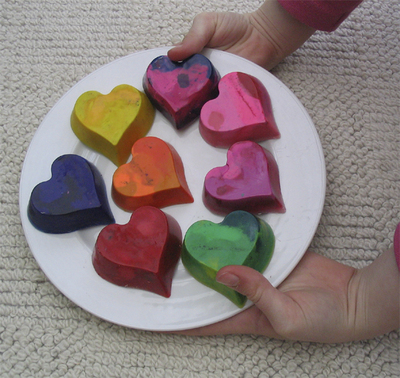 ...yummy new crayons which almost look good enough to eat. We had great fun and recycled some cruddy crayon stubs into lovely new ones. I'm so chuffed to have found a good use for my silicone cupcake mould because the cakes I made in it did not emerge as heart-shaped - they came out in bits!