...or so according to my friend's dad!
Although I do love red shoes, I'm not really a no-knickers kinda gal. In fact when it comes to pants my view is the larger and more comfortable the better (my g-string wearing days are definitely behind me!)
Anyway, swiftly moving on - my new red polka dot birkis have arrived to help me celebrate the onset of spring!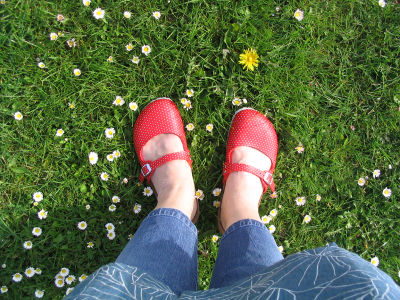 Enjoy the weekend!
PS: thanks for the shoe love! I got them from Birkenstock's online site.