This week I've had a lot of fun making some teeny toys for the little cotton rabbits. So much so that I thought you might like to have a go too.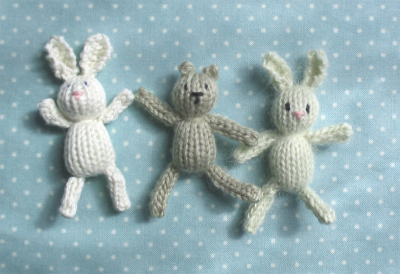 So I've written up a free pattern which you can find here. It's a bit fiddly and is probably an evening's work but they are fun to make and at our house they are proving very popular, as you can see...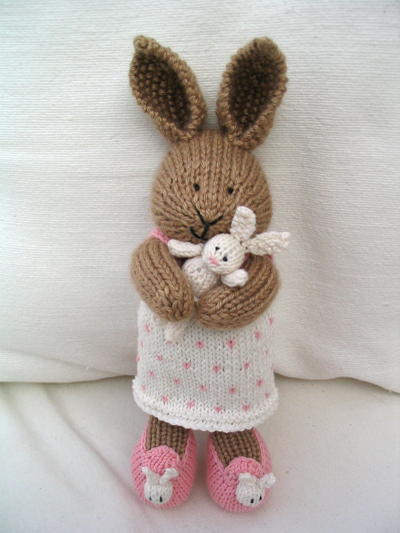 Honey loves her little bunny - she's named him Pip and she never goes anywhere without him!