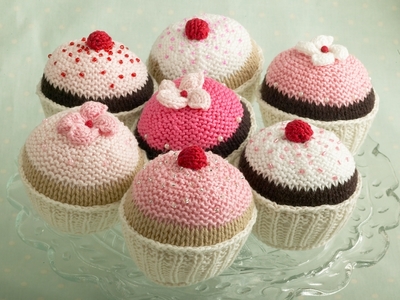 It's been a long time coming but at last I have written up my original knitted cupcake pattern. So many people have asked me about this over the last 4 years and I'm making less and less of them in favour of more animals (which are my favourite thing to make) so it seemed about time to share it.
I've written it up in pdf format with full instructions backed up by detailed photos to help illustrate the trickier parts. It's suitable for intermediate knitting skills and is knitted flat in a couple of pieces so there is some seaming (not to everyone's taste I know but in my humble opinion it gives the best finish - especially on the base).
I want to say a big, big thank you to Dotty Cookie, Rosemary and Faye who have all helped me test this out and tweak it into an easy to follow format.The pdf pattern is available to buy now on Etsy and I will try to keep them in stock though I have no idea what the demand will be like!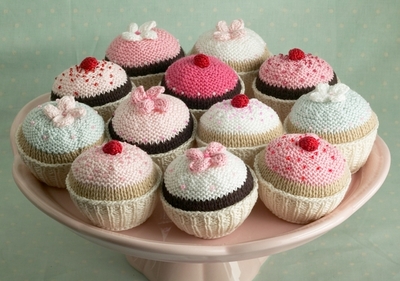 Anyway, to say a little thank you to those who visit here I thought I'd giveaway 5 copies of the pattern. To be in with a chance of winning a copy just leave a comment below and I'll have a random drawing on Wednesday. I'm also making up a batch of cakes to sell so if you're not a knitter and you'd like one they should be finished soon.
Sorry, comments are now closed for the competition.