We've been a bit down in the dumps here what with one thing and another and Toby has been off from school again with yet another of the high temperature viruses that he seems so prone to. Hopefully he's over the worse now and maybe all of these challenges to his immune system will result in him becoming more resistant in future.
Anyway, I often find that even when things feel dismal a smile is never far away and sure enough a big one arrived yesterday in the shape of a wonderful package from Jen at Frazzy Dazzles
Jen makes the most wonderful softies and sweet things (you can see some in her etsy shop). She included some beautifully made hairslides in the shapes of a hedgehog, goldfish and mouse and such a tiny and cute little mouse in a bed, all of which Amy has spirited away into her room to be kept as treasures. There were also some gorgeously illustrated books for the children.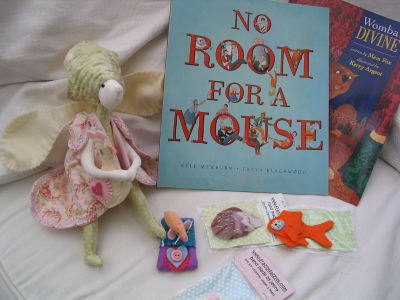 I had been coveting Jen's garden warriors and now I have a Briar and her little hen Thistle all to myself. She's going to be helping me plan out my fledgling vegetable garden - I think with a touch of her magic and a little luck things will work out just fine.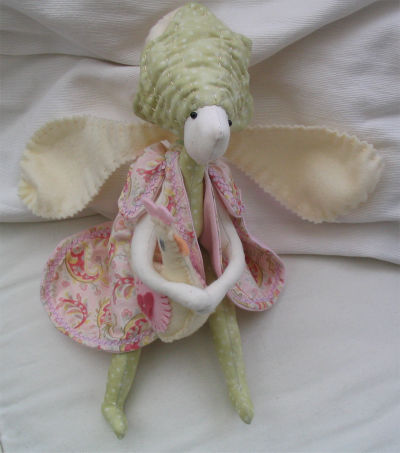 Thanks so much Jen x