Thanks so much for all of the kind comments about the knitted hedgehogs. The little pattern is all finished and I'll pop some copies into my etsy shop and on to Lulu shortly. I thought I'd give away *20 copies of the pattern and also 2 of the finished hedgies at random - so please leave a comment below if you'd like to be entered into the draw.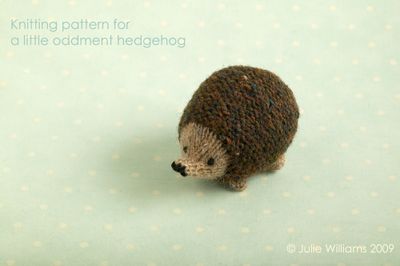 The pattern can be made from leftover yarn and is very simple and with just 1 seam - the little feet are optional if you're in a hurry or don't like fiddly! They can be used as toys or make useful little pincushions.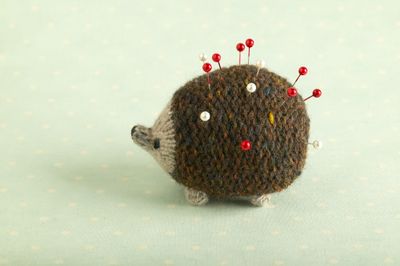 I've decided to donate a portion of the profits to the British Hedgehog Preservation Society who were so helpful when we were hand-rearing Herbert Hogwart 2 years ago. Hedgehogs are in decline in many areas of the UK and if you'd like to encourage them in your own garden they have some great tips and advice on their website. They're lovely little creatures - very entertaining to watch and great to have around the garden as they hoover up all those pesky slugs and snails!