Thanks so much for all of the kind comments about my arm, you're a very compassionate lot and reading that I'm not the only one to ignore the advice of my mum made me feel like less of a twonk! The arnica and cold compresses helped lots and the bruise has definitely reached the 'looks worse than it feels' stage and is currently a lovely shade of chartreuse.  Anyway, now I'm able to knit again which is a huge relief - was jonesing there for a bit!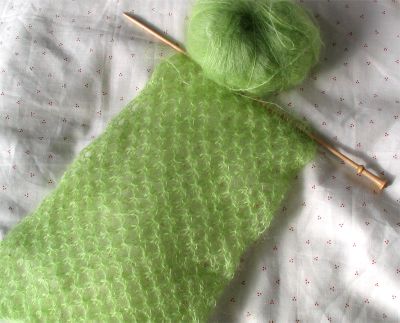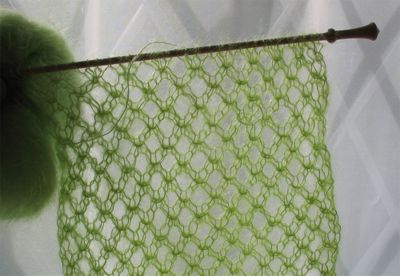 I'm enjoying a bit of gentle-paced lacey knitting and am working on a scarf from this beautiful pattern - simple 4 row repeats giving a really effective result especially in the lovely kidsilk yarn from Rowan.
Enjoy your week and remember - no running in the house!