Here in the UK it's national baking week (19th - 25th October). So I thought I'd share a link to my current favourite cake recipe - Dorset Apple Cake.
It's the perfect autumn cake made with fresh-from-the-tree apples (I'm very lucky that our neighbours share their apple harvest with us).
I like to add 1 heaped tablespoon of mixed spice (cinnamon, coriander seed, caraway, nutmeg, ginger and cloves) to the recipe which gives it a wonderful smell.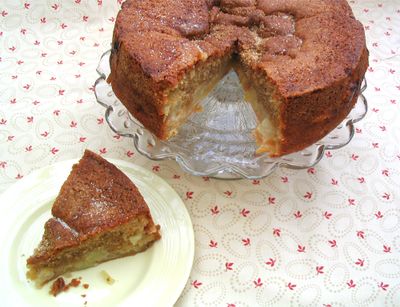 What's your favourite thing to bake?