Over the last couple of weeks I've had a lot of fun sorting through images of some of my favourite little cotton rabbits and putting them into a calendar for 2010. I'm going to be giving some of these to my friends and family at Christmas time but I thought I'd also make the calendar available to buy for those of you who'd like a copy.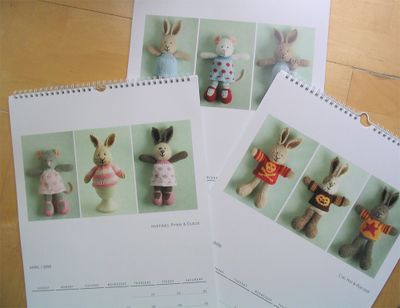 You can preview or purchase it here over at the very excellent Redbubble.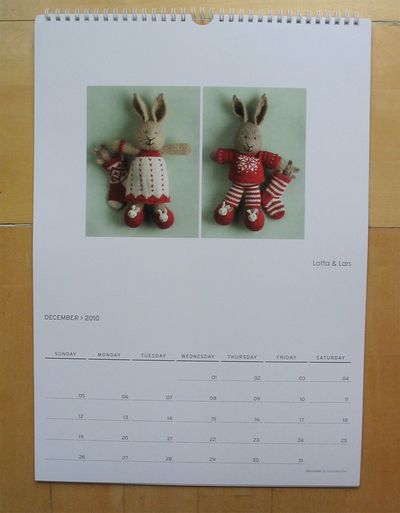 If you've thought yourself of doing a calendar, greeting cards or T shirts with your own images then I'd definitely recommend Redbubble. Their print and paper quality are great (my photos don't do them justice thanks to a murky day!) and their prices are good compared to other online print companies. They also have a great range of existing designs for cards and calendars to buy from some very talented artists and photographers.
Anyway, I thought I'd have a little giveaway to celebrate my own little calendar launch and I have 3 copies to send out to winners. If you'd like to be in with a chance of winning one please leave a comment below and next Monday (November 16th) I'll draw the 3 winners at random.
**Comments are now closed, thanks**