Thanks to everyone who took the time to leave such kind comments on the calendar competition below. I'm sorry that there can only be 3 winners. The random number generator has been used again and has drawn the following: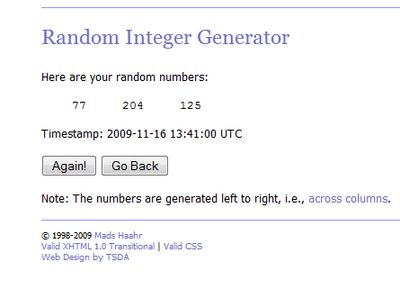 77: Please include me! Your animals are so cute and cheery-uppy! xx Alfie Posted by: Avril Greenhow Parker | November 10, 2009 at 03:00 PM
125: Awww!! Your calender is gorgeous Julie! How lovely would it be to look at those adorable little faces every day! Posted by: Katie | November 10, 2009 at 06:33 PM
204: So cute!! I love your work and the calendar is adorable!!! Thanks for the chance to win! Posted by: darcyb | November 11, 2009 at 06:43 AM
I'll be sending your copies of the calendars out as soon as I hear back from you with postal addresses.
We've been lucky here ourselves recently with the arrival of another wonderful package in the post. This one has travelled all the way from the lovely Jen of Frazzydazzles in Australia. Jen and I have become friends via our blogs over the last few years and have found we have a lot in common. It's such fun to swap with someone who likes the same kind of things and I couldn't resist sharing all of our gorgeous goodies.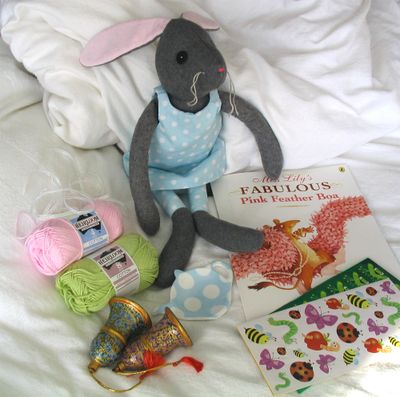 Amy is very much in love with Beryl the Bilby and we've really enjoyed reading the beautiful book - it's such a sweet story. I love my little spotty teaspoon holder and the yarn is going to make some lovely bunny clothes. Jen also included some really cute stickers and two beautiful bells for our christmas tree. Didn't we do well?!