A couple of months ago my oven packed up. I'd known it was on it's last legs as it was practically an antique but even so managing without it wasn't a pleasant prospect. We did manage to replace it within a week but of course the new one was a different size and needed fitting in such a way that the old oven housing had to be demolished. Well, one thing led to another and soon we were renovating the whole kitchen.
So the last few months here have been a bit dusty but at last there is something to show for all of the effort and upheaval. We managed to do it all on a very tight budget - we left all of the fitted cupboards, tiles and worksurfaces so it's just needed some wood, a whole load of paint and a great deal of elbow grease! The kitchen now feels at least twice as big (although in reality it is quite small) and painting it in cream and buttermilk has really transformed it.
before...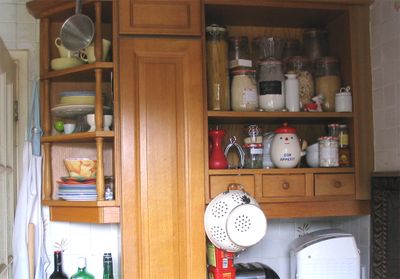 after...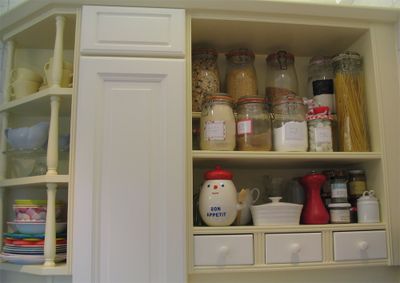 during...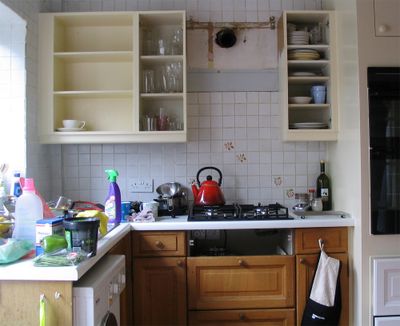 after...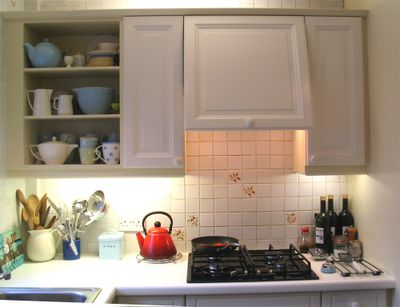 So now H has done all the hard work I suppose it's my task to keep it clean and tidy. Clean I can handle, but tidy is more difficult as I'm a natural hoarder - my little shelves are fast filling with new finds!