Sure enough there was a large enough fall of snow on wednesday for the schools to be closed and remain closed ever since. So we've been enjoying the world outside our window while snuggling around the fire.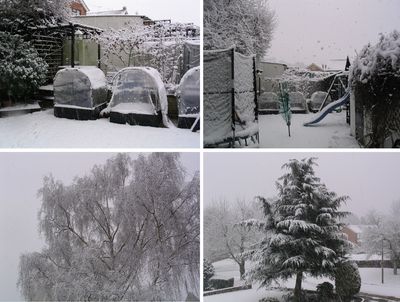 Of course there was a brief snowman building session follwed by a quick dash back inside for some hot chocolate.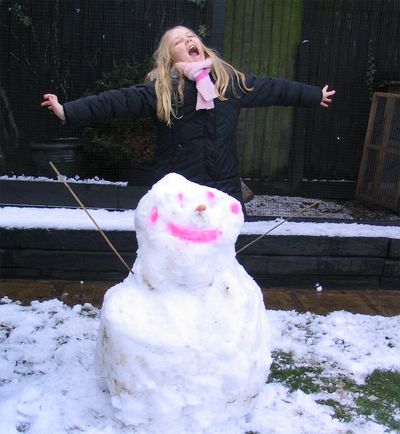 The poor old chickens don't quite know what to make of all this white stuff but we've been keeping them warm with daily feeds of porridge and honey mixed into a mash with their regular layers pellets.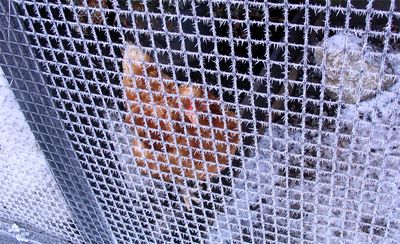 It's all very beautiful but I'm hoping it won't last too much longer - having the children off from school means not much is getting done!