A little date for your diary if you're in the Farnham, Surrey area at the end of the month: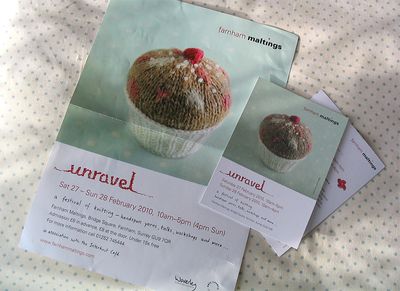 Unravel

a festival of knitting
handspun yarns, talks, workshops and more...

Saturday 27 February 2010, 10am - 5pm

Sunday 28 February 2010, 10am - 4pm
I'm very proud that they chose my image for their poster. Unfortunately I'm not able to go myself but it sounds like a great weekend of woolly wonderfulness, more details here. If you go please fondle some yarn on my behalf!