I still haven't ventured out into the crowds of christmas shoppers, I'd much rather be right here...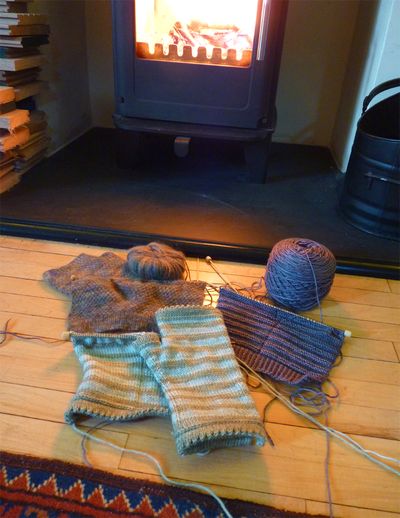 ...knitting mittens. The top left ones are for my Dad (made with yarn gifted to me a while ago by the lovely Michaela). Last christmas I'd only finished one and wrapped it for him with the promise that the second would follow shortly and suddenly here we are 12 months later! You will get your pair of mittens this Christmas Dad! The other two pairs are for me because you can never have too many mittens!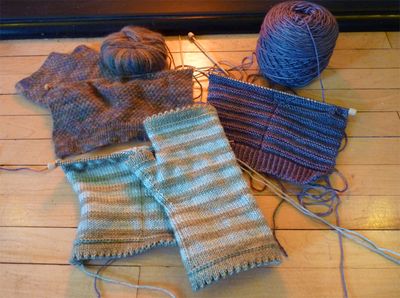 Anyway all this mitten knitting has led me to resort to internet shopping for our most of my present buying and our Christmas food and drink. I just hope that the deliveries don't get stuck in Christmas snow! I'm remembering an episode of The Good Life where Margot's entire christmas delivery didn't arrive. I do hope I won't be saying 'Christmas has not been delivered to this house' on Christmas morning!