Hmmm, looks like our chickens have been having an unwanted visitor in the night. The recent covering of snow has preserved the evidence.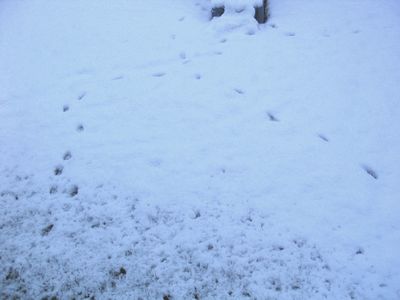 There are foxy footprints all over the garden and all over the roof of the chicken house! I'm very glad that we popped the house on a concrete plinth or I might have had an unpleasant discovery this morning!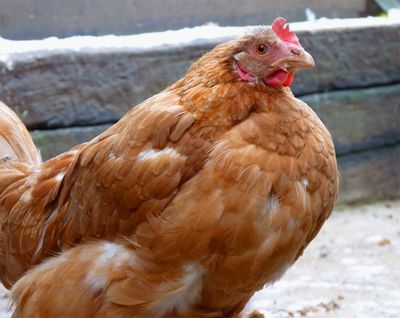 Poor old Butterscotch looks a little terrorised by the night-time scratchings so she'll be getting some extra corn this afternoon and a few grapes too. Must get round to knitting her a hat - she's still a little bald from her autumn moulting.