Firstly I want to say a humongous thank you for all of the kind and compassionate comments I've had recently. When I'm feeling a bit low I'll read through them all again as I know they'll always lift my spirits and I do feel very privileged to have such generosity and warm-heartedness sent in my direction. Thank you from the bottom of my heart.
Our half term break was over relatively quickly - probably because we made the conscious decision to keep very busy. The plan was to exhaust Toby by day in an attempt to get him to sleep through the night but boy is he stubborn and he still hasn't slept a full night this year. We're tweaking dosages on the melatonin and continuing to try out everything we can think of including amended bedtime routines and weighted blankets.
Anyway, in the course of half term keeping busy I did a lot of driving and during a particularly bad traffic jam on the M25 Amy and I decided that our car was not really properly equipped for long journeys - there were no sweeties in the car, not even a three year old, dust covered toffee lurking at the back of the glove compartment! Obviously this needed remedying quickly and we headed off to our local Mr Simms Olde Sweetie Shoppe - what an emporium of delights!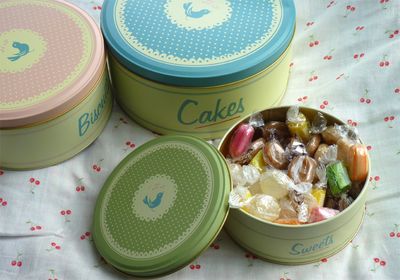 I got all nostalgic over chocolate limes and aniseed twists as we always had a sweetie tin in the car on childhood holidays. We finally settled on acid drops, fruit rock, butter mintoes, sherbert fruits and butterscotch and we found the perfect sweetie tin (part of a set) so we're now properly equipped for our next road trip.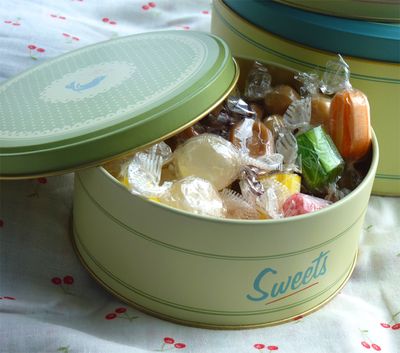 Have a sweet weekend won't you x