Part of the Making Winter series started by Silverpebble and Thriftyhousehold.
In my opinion one of the best things about winter is the woolies. I do like to be snuggly when it's cold and have a particular weakness for gloves and scarves so anytime I make anything for myself it usually ends up being either of these. Since winter is now well and truly here, it's inevitable that I'd have several such snuggly projects on the go...
The first is a pair of mittens from a beautiful fairisle pattern called Peerie Flooers by Kate Davies.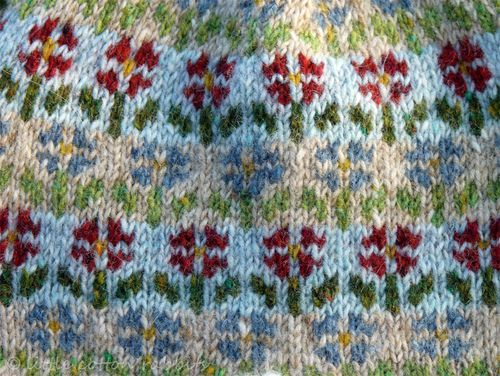 I'm knitting these flat because I find it much quicker and I really, really hate knitting in the round. I've made another few tweaks to suit what I like (all notes over on ravelry) but Kate's colour choices are so perfect so I'm working in those...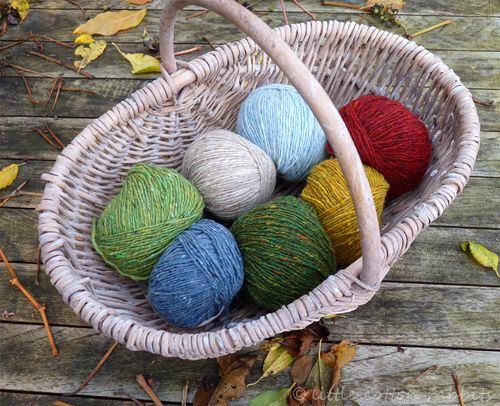 ... Arncliffe, Bainbridge, Hubberholme, Leyburn, Muker, Nappa, Richmond in Rowan fine tweed.
I've also got 2 other pairs of fingerless mittens on the go, one that I started last year and never finished and another that I started a few weeks back. Both are worked in Madeline Tosh sock yarn. The yellow ones are from a free pattern called hedgerow by Amy Ripton and are worked in 'winter wheat'. The stripey ones are worked in 'thyme' and 'wash' and are based on my favourite ever mitten pattern Endpapers by Eunny Jang (which is also free) with lots of personal tweaks.
According to H, I have enough mittens to sink a battleship already but I reckon there's always room for a few more pairs (my ravelry queue is testament to this and has links to some great patterns).
And then there's my scarf collection, but we'll leave those for another day - I'll be back later in the week with a simple scarf tutorial.