Part of the Making Winter series started by Silverpebble and Thriftyhousehold.
This month the Making Winter theme is cosiness and comfort. For me these are two words which conjure up images of warm woollen blankets, a mug of hot chocolate and a fire crackling in the grate. I've not made any hot chocolate today but the fire is lit and I do have a pile of snuggly blankets to make a little knitting nest from.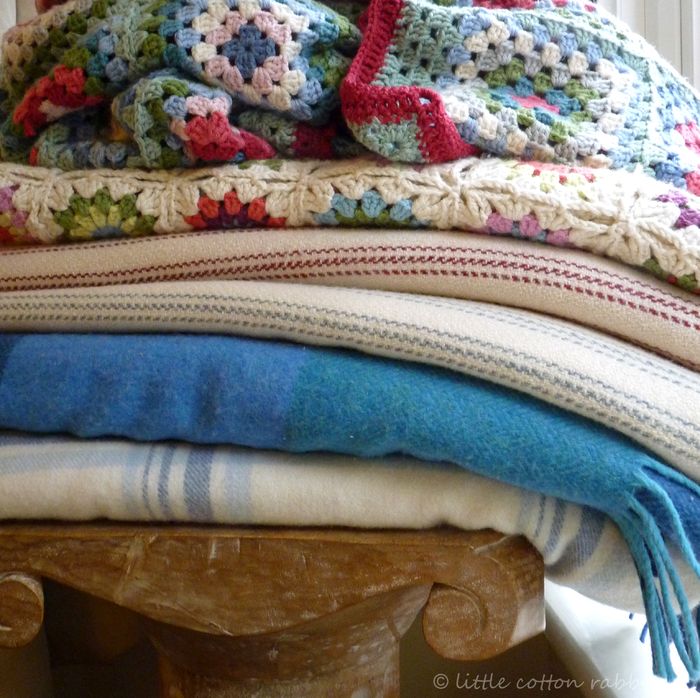 Over the last couple of years I've been a bit of a blanket collector. Starting off with this one which I bought in 2008 to commemorate my Grandparents following the death of my Gangan. I sewed on an embroidered a linen patch and I often think of them when I'm sitting snuggled in this blanket. It's a nice way of remembering what special people they were and how much they contributed to my happy childhood and my love of making and growing things.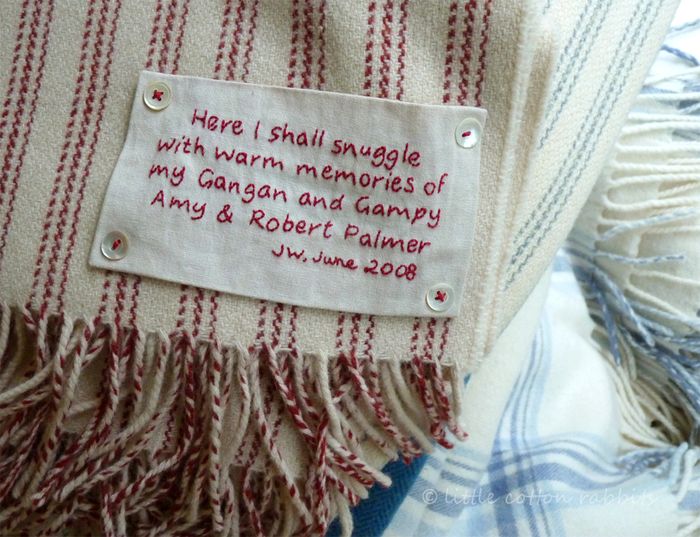 More recently I've been making my own blankets. I like working on these one square a day (or thereabouts) and while I'm making my squares in the quiet of the evening I like to mull over the pleasurable bits of the day just passed. So far I've made two; a 'flowers in the snow' and I'm just finishing off my 'old china' granny square blanket.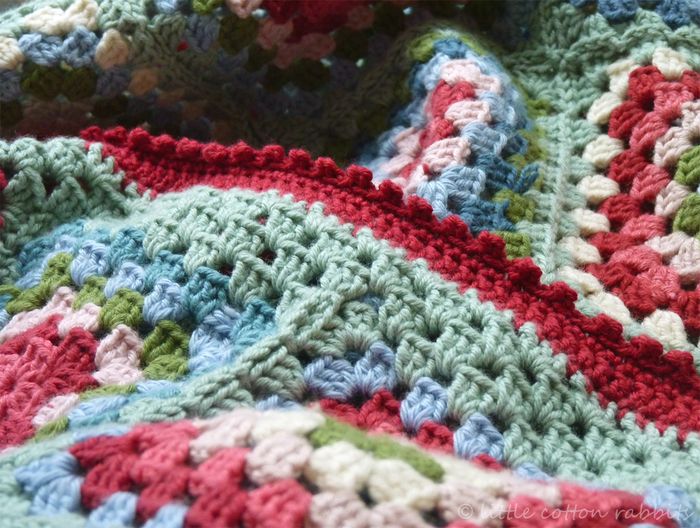 I'll post some more pictures of it when it's completely finished. If you feel the need for a little cosiness & comfort then pop over and visit the January Making Winter Blog Hop at Silverpebble, there are lots of lovely ideas and some delicious recipes.
.......................................................................................
PS: if you are looking to buy a blanket for snuggling, these are my favourite blanket shops: