Remember that batch of new yarn that I was trying so hard to resist dipping into? Well, I didn't last long before casting on a bunny in that lovely creamy Shilasdair (I have a will of butter when it comes to yarn). And the Quince and Co organic linen was just crying out to be turned into a little lace-edged dress...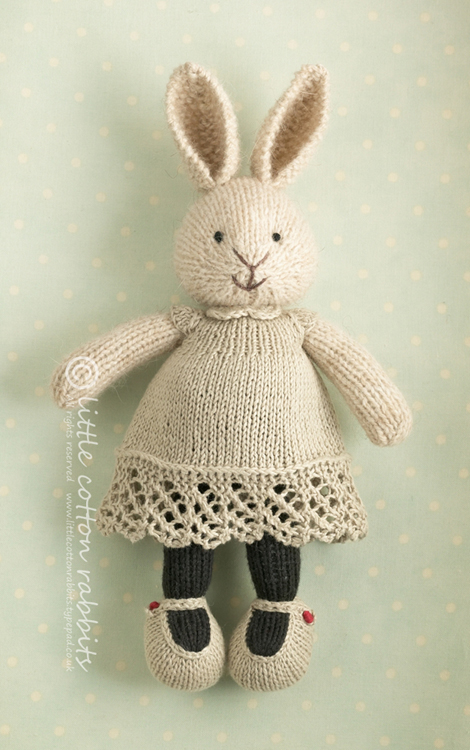 I'm going to have quite a hard time letting this particular bunny go. I've called her Amorette (meaning little love) and, if I can bring myself to do it, she (and some of her friends) will be up for sale sometime next week. In the meantime I've included her in my new blog header above to help me remember her. It's about time I had a change because the last banner has been up since 2007!
Off now to sew on some tails, write some descriptions and do a spot of bunny cuddling while I still can. See you soon.