The fact that I'm just finishing off my second pair of mittens this month must be a measure of what a rubbish summer we're having so far. My hands really feel the cold, so popping on a pair of mittens for pottering around the garden in the late evening has been necessary of late and somehow the butterfly mittens that I finished last week are a little too pretty to wear for picking snails off of my cabbages, so I thought I'd make a more utilitarian pair.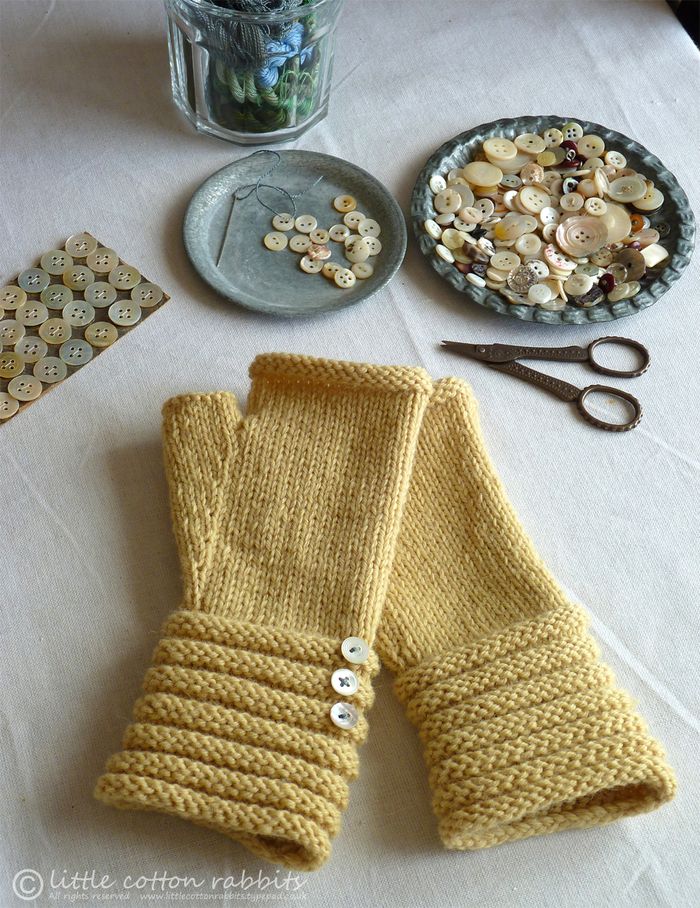 Luckily these mittens are really snuggly and they knitted up really quickly. I only started them on friday evening and this morning I'm just sewing on the finishing touch buttons.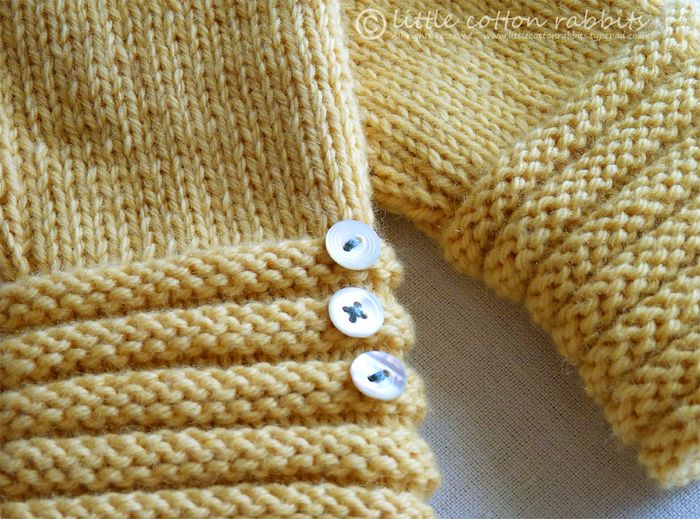 The pattern is Welted Fingerless Gloves from Churchmouse Yarns and Teas and I've knitted it with 3.75mm needles and Cascade 220 wool in 'pear' (full details on ravelry).  I originally choose this yarn as one of the colours for the misty afghan but it somehow didn't fit and I'm glad now because I think this is my new favourite colour and I'm pondering what else to make in it.
Despite the fact that I'm very pleased with my new mittens, I really hope that I'll not need them this week - it would be really nice to actually have a summer before the autumn comes around!