Lately I have been on a bit of a quest to find a new tea cup to use in the garden. A search brought on by something that happened a few weeks back when I was sitting at the end of the garden and noticed occassional ripples in my tea. When I looked closely I found that there were little pellets of caterpillar pooh plopping down from the grapevine overhead! For all I know this may be a delicacy in some corner of the world but I prefer my cuppa sans pooh thank you.
During my search I came across this little mug with it's handy lid and it's the perfect solution to a cup of tea full of caterpillar pooh, wind-blown leaves or other garden bits and pieces. I love it!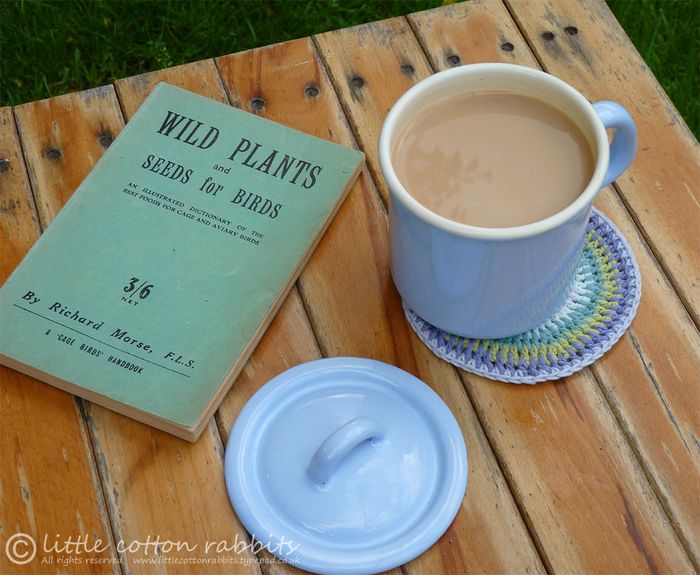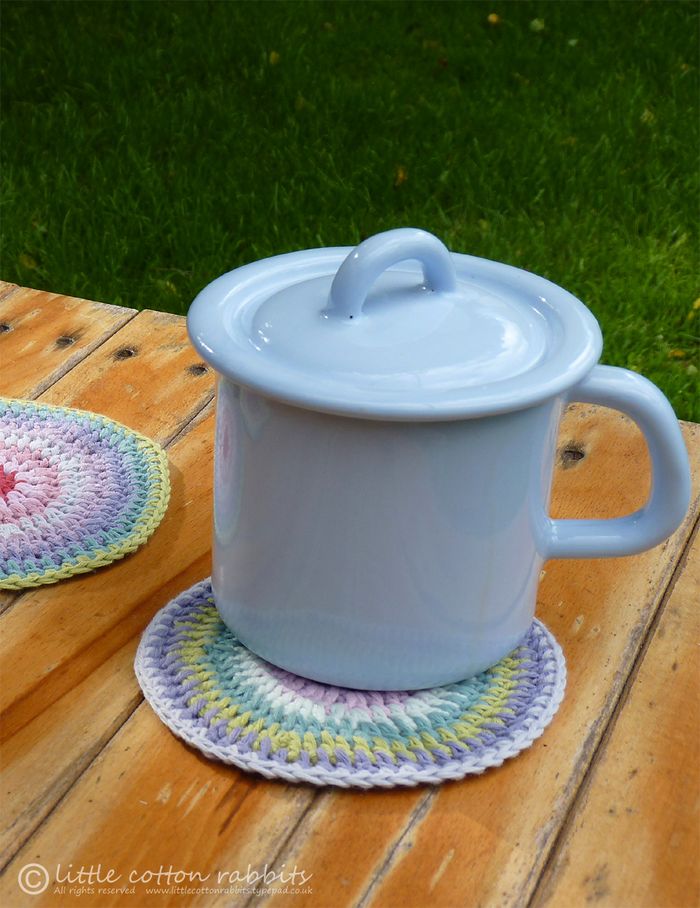 In fact I love it so much that I was prompted to make it a special coaster of it's own. And since I am having some friends over for some chat and afternoon tea later in the month, I then thought it might be nice to make a set of coasters to pop our cups on and afterwards for them to take home with them.
I used the first 7 rounds of Attic 24's crochet bag pattern, topped off with 1 row of single crochet (with no increases) worked in Rowan fine milk cotton (sadly just discontinued) with a 2.75mm hook.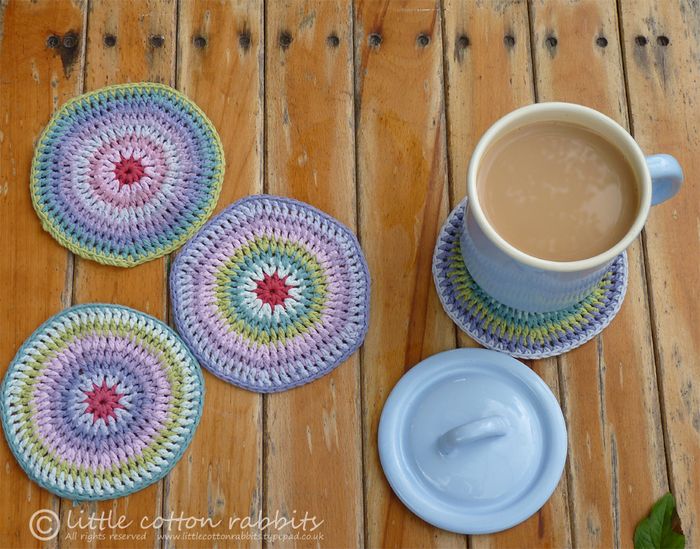 I hope my friends like them, but if not there will be plenty of cake to enjoy. It's a shame you can't join us x