Well, the animals are now fully armed (though not dangerous in the least little bit) and they have their tails and buttons attached in the appropriate places too.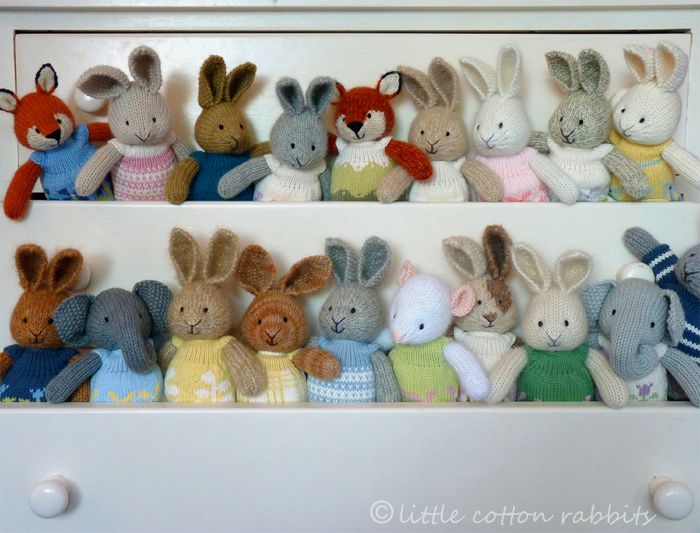 So to celebrate the start of my 7th year of blogging I'm going to give one of them away. To enter just leave a comment below. Any kind of comment will do but if you have time then I'd love to know what little things make you happy (as you probably already know, for me it's my knitting and a bit of peace and quiet). I'll draw a name at random next tuesday and then the rest will be up for sale (I'll email details to the mailing list and keep facebook up to date too).
I'm off now to start on some more animals. I'm feeling drawn to browns and reds and oranges at the moment - it must be the start of autumn which explains why I have a few hedgehogs on the go too. I've also been playing around with a few nordic ideas for my traditional christmas bunch, though I'm reluctant to start thinking too much about that time of year just yet. I also hope to catch up with emails and my blog reading. Things have been a little intense on the family front lately and I've fallen behind with a lot. Hopefully everything will be back to what we call normal soon.
Enjoy the rest of your week x