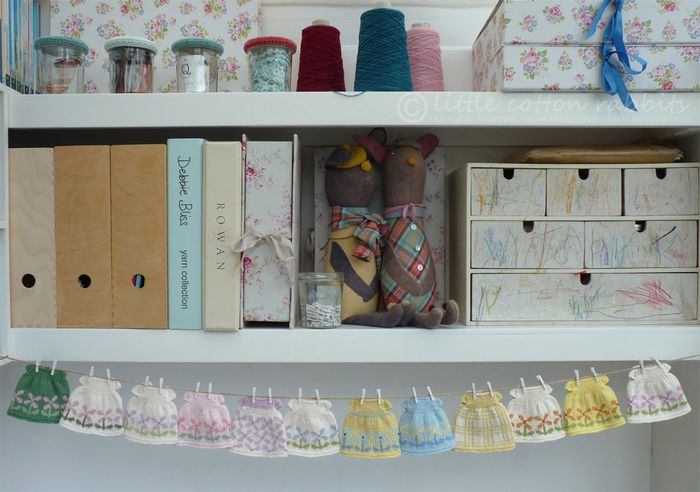 Here in my little corner of the world there are few things that I prize more highly than time that is completely and utterly my own. Over the 6 weeks of the school summer break such time has been in short supply, for although Toby has had 11 days of respite and 4 days of CHIPs summer club, I've spent most of those days either with Amy or doing householdy chores and necessities. The rest of the time I have been Toby's constant companion both day and night as I've fed, bathed, dressed and comforted him; fetched things he can't get for himself; fixed toys; loaded dvds and videos into their respective players; removed things from his mouth and generally kept him content and safe from the various harms he often seems intent of inflicting on himself.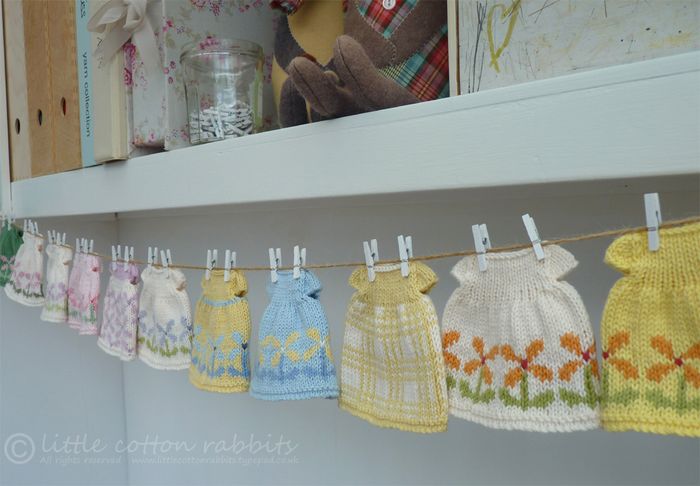 It's not that I begrudge any time spent with my children you understand, it's just that the absence of quiet time on my own makes me appreciate all the more what today has brought my way once again. Because today brings the return to school term-time routines for the children and for me it brings 7 hours and 15 minutes of time to mostly spend in any way that I choose. So while I do feel slightly guilty for looking forward to my children returning to school, it's mostly outweighed by the pleasure of the current peace that has settled on my home.
Right now the only sounds that I can hear are the ticking of the kitchen clock; a similar ticking noise from the kettle which is cooling down having just been boiled for tea; a chinking of pebbles from the chicken run as they are scraped aside in the hunt for unsuspecting worms and the twitterings of two small birds in the bush outside the window. There is however mostly stillness and quiet and at this moment I feel overwhelmingly content.
Once I've finished writing this, I plan to settle myself in the garden with a good strong cup of tea, my radio, a basket of bunny heads waiting to be given faces, a copy of the wonderful Four Hedges by Clare Leighton which I'm currently reading (thanks to Emma @ Silverpebble for the excellent recommendation) and a copy of the newly released Three Good Things by Hugh Fearnley Whittingstall which contains the recipe for pasta with tomatoes and blue cheese that I'll be making for lunch today.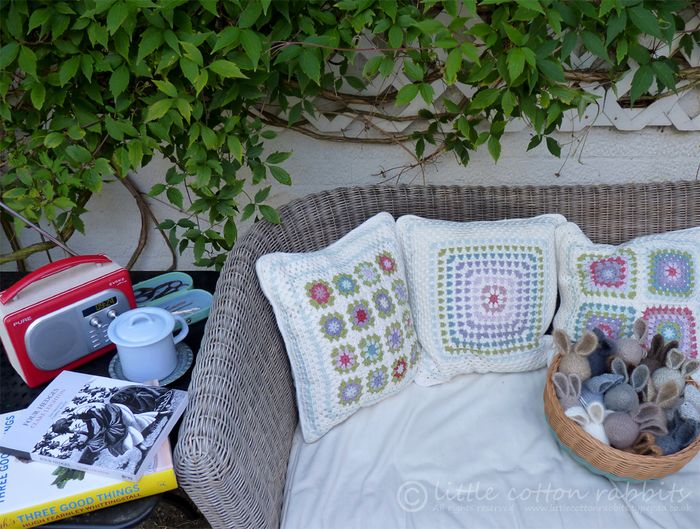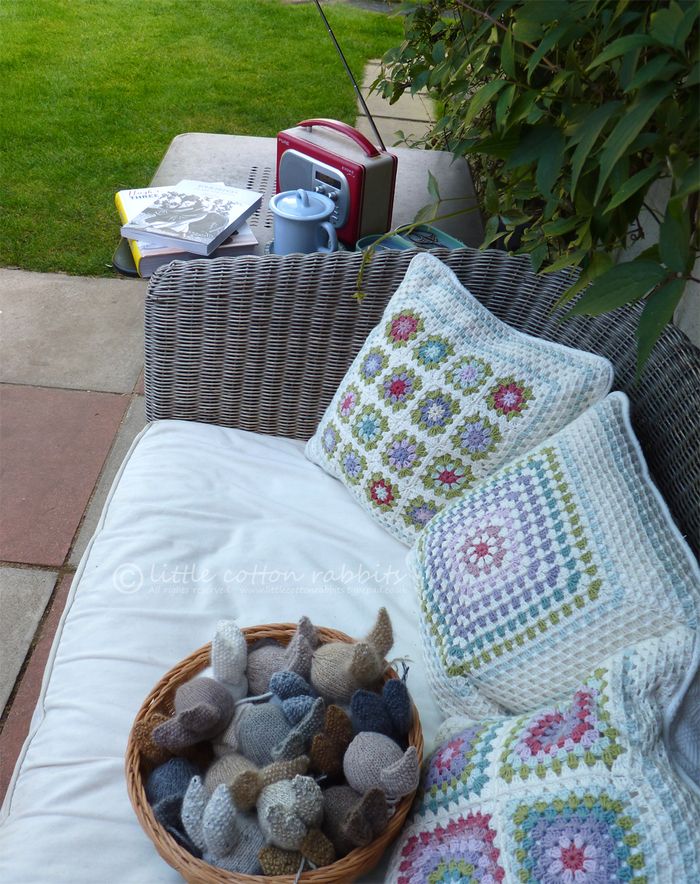 Thanks for coming to visit with me here despite the lack of anything new from me for a few weeks. If you're around later in the week please pop back again as I'll have news of that little pouch pattern and a giveaway or two.