Well, half term last week was a bit of a wash out really. The first half of the week was wet and windy and in the second half we all came down with stinking colds. Still, it was impossible to feel downhearted because we now have this at the end of the garden :)
It is everything we had hoped it would be, and more. Toby adores it and has been in and out of it constantly, enjoying exploring every inch of it.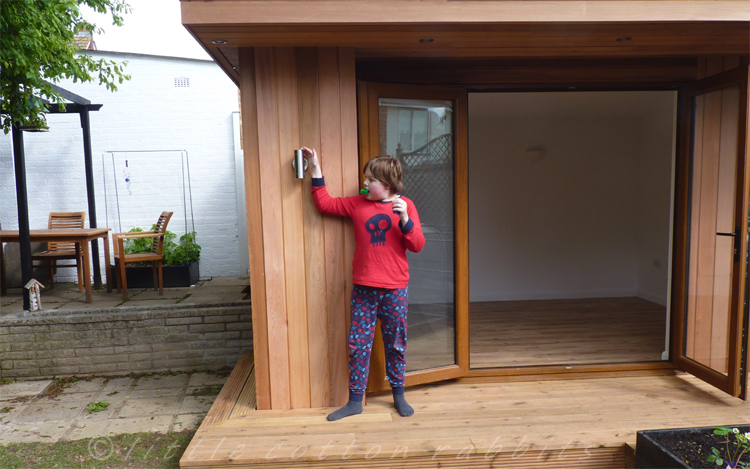 In fact he was in and out of it even before it was finished.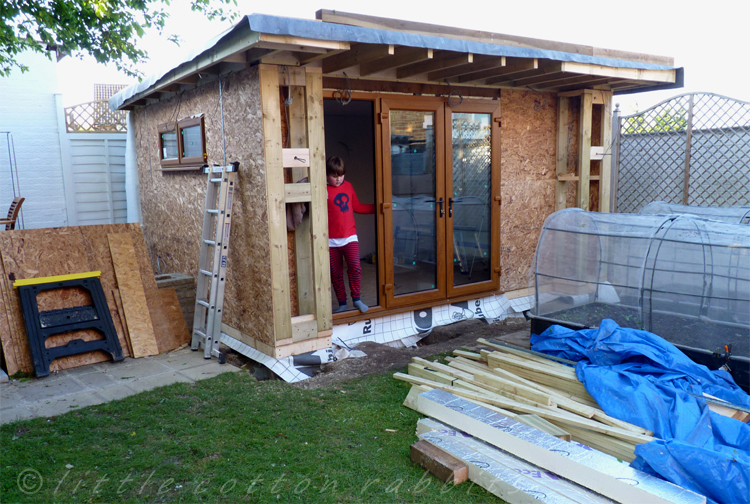 He was fascinated by the activity in the garden when it was being built. And what a mammoth amount of activity there was! The guys from Planet Design were absolutely and completely awesome. They worked hard through all weathers, right through the days of non-stop heavy rain and even a hailstorm didn't put a stop to the construction.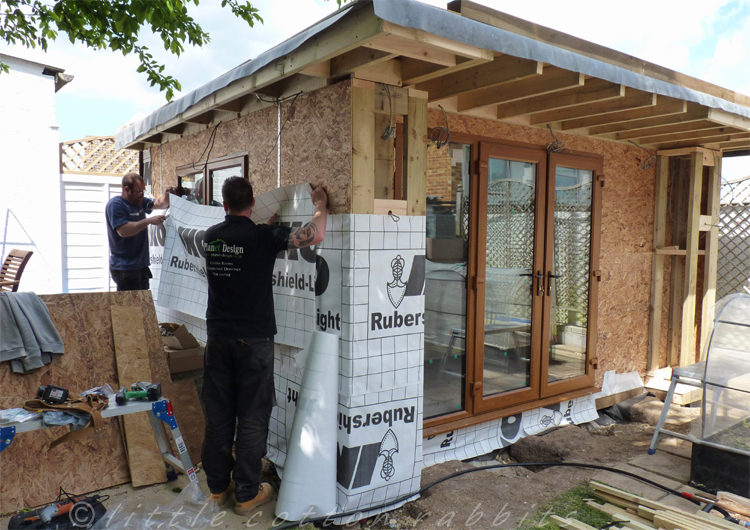 They put in three hard weeks of back breaking work but always kept their good humour and they were a pleasure to have around. To be honest I missed them a bit once they'd packed up all of their tools and finished and I think Toby did too. He loved watching them working while he bounced on the trampoline and they were so friendly and kind with him (and very tolerant of his attempts to join in!). We're so thankful to them for building us the room of our dreams.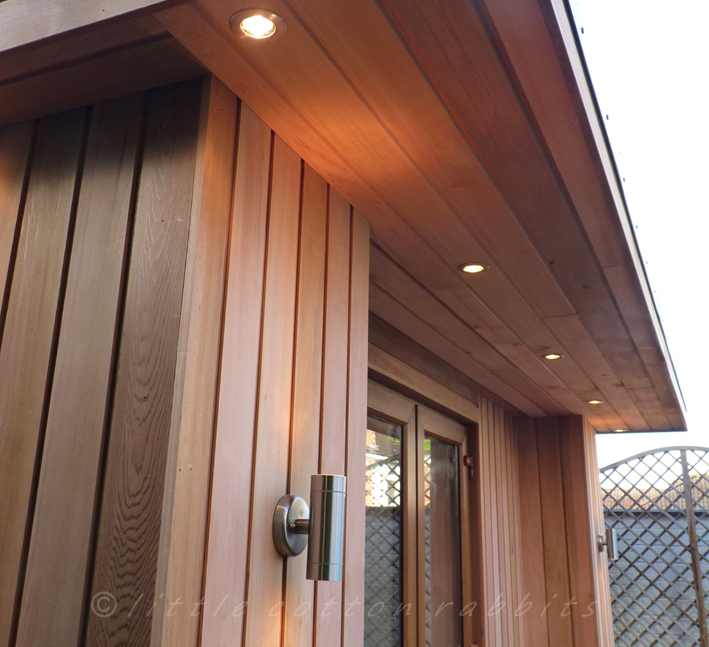 There is no way though that this would ever have been possible without the amazing and humbling generosity of our family and friends (and friends of friends). Two and a half years ago H and I were balancing on the brink of despair. At the time Toby was having frequent and extreme meltdowns and I was regularly driving him around in the middle of the night just to get him out of the house so that Amy could get some sleep. We used to talk about things that might make the situation more bearable and ways we could cope long term (because we know that similar periods of behaviour are more than likely in Toby's future). We imagined having a space where one of us could take Toby when things were hard so that the rest of the family could get some peace or where Amy could go to concentrate out of earshot of Toby if he was in the house. The costs involved put it out of the question though and it stayed a distant dream until H's Mum and Dad decided they would like to ask for donations rather than presents for their Golden Wedding anniversary party. All of the guests that came to join them in celebrating were so very generous and the Toby Respite Room fund started growing. Extended family and friends have continued contributing both their own money and money they have raised through sponsored events, runs and raffles and we have been constantly moved by how kind and supportive everyone has been.
We were so very touched when the artist Jim Crouch donated one of his wonderful paintings and the proceeds from the sale of that and of several limited edition prints went into the fund. Both of our sets of parents have been incredibly generous too.
It is impossible to find the right words to express how deeply grateful we are to everyone whose kind heartedness has made building this room possible. It makes the future with Toby a bit less scary as it gives us options in times of stress. We now have a separate space to take him to when he needs calm and quiet and refuge that is quiet and peaceful and 'away' for the rest of the family to use when needed. At the moment there is still a fair bit to do such as paving, planting and the like and inside there is only a beanbag at the moment as we're waiting on furniture. Once it's all furnished and bedded in I'll take some more pictures.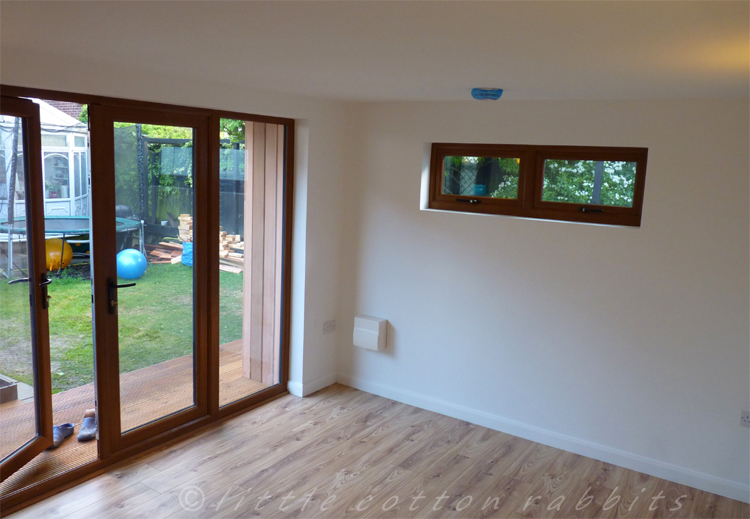 Before I go I'm going to give the guys from Planet Design another mention because so often having work like this done on your home can be such a stressful thing (especially with a child like Toby around). But it was clear from the outset that they were completely committed to building us a perfect room, finished exactly on schedule and on budget and this took away all of the stress for us. So thanks Lee, Luke, James, Troy and Tony for building us such a wonderful, hassle free room.