The school summer holidays have arrived here. Amy is excited and busy making all sorts of plans to be out with friends, while I'm doing my best not to feel panic at the thought of 43 days to fill with activities for Toby. Previous experience though has taught me to take each day as it finds us and go with the flow as much as possible, so in some ways I feel prepared and he does have a few CHIPs club and respite days booked in so I'll definitely be putting my feet up with my knitting on those days. As usual we're holidaying at home but I'm happy with that. With the new room at the end of the garden and the weather being so hot and sunny it feels just like being on holiday in the Mediterranean but without all the hot and bothered hassle of actually getting there :)
The warm weather paired with lots of watering has really helped the plants grow here. My little mixed bed of herbs, vegetables and flowers is doing very nicely...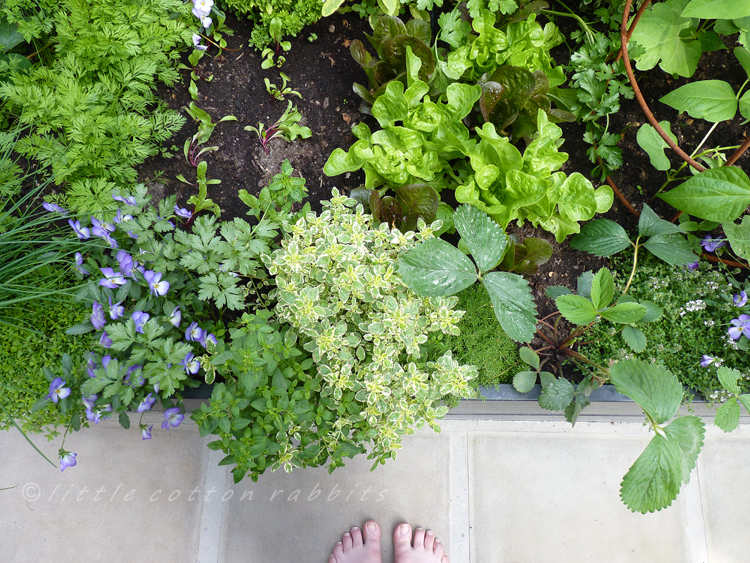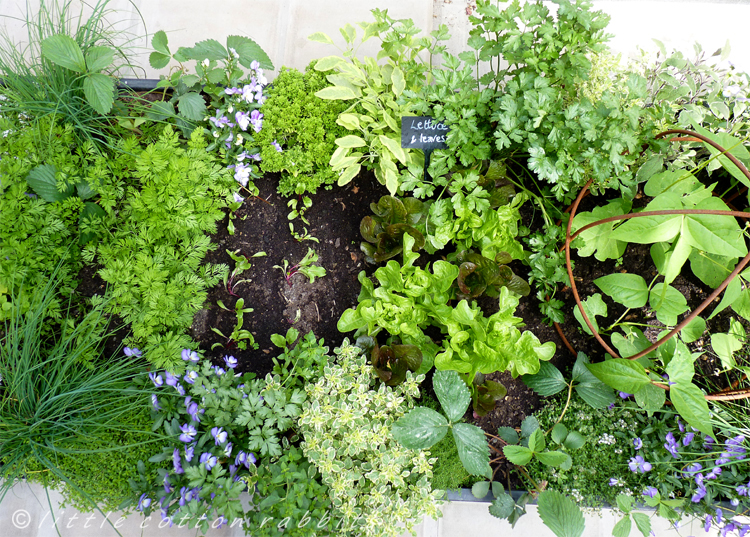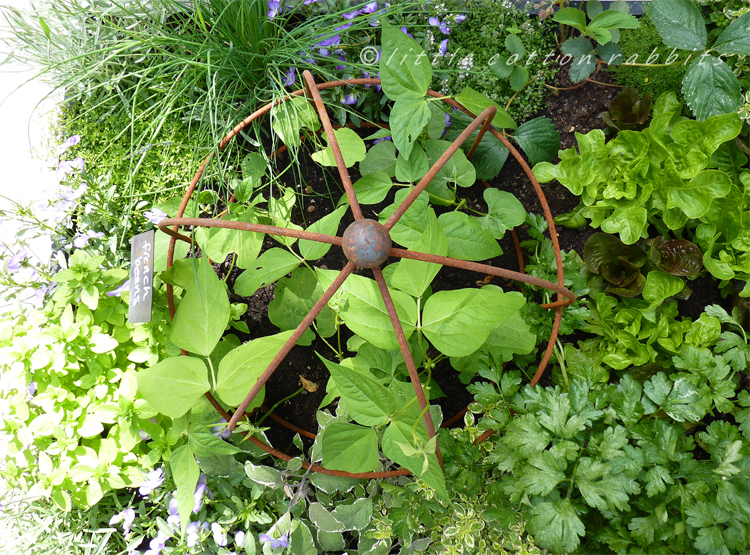 and I'm really pleased with the rusted iron plant support which is forming a frame for dwarf french beans to climb.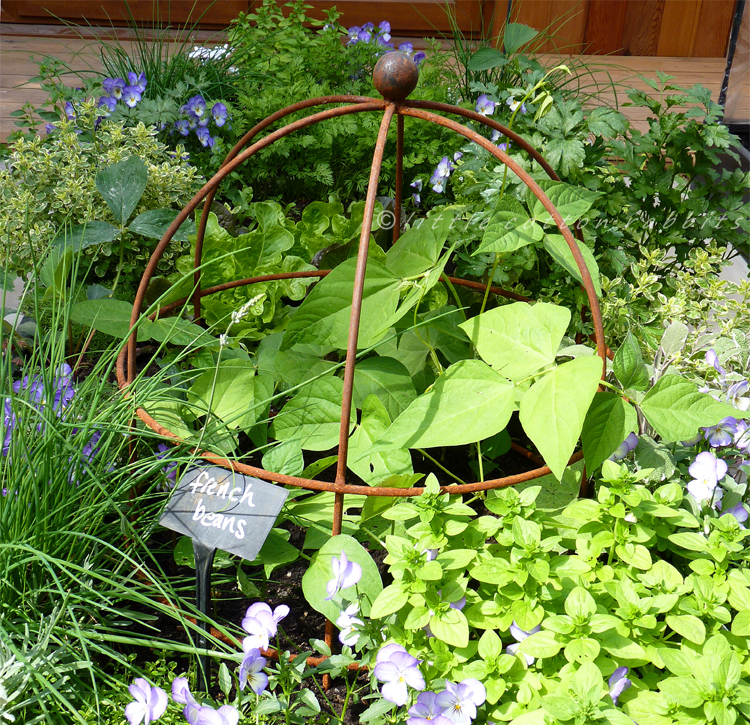 H has worked so hard and completed all the paving and laid new grass.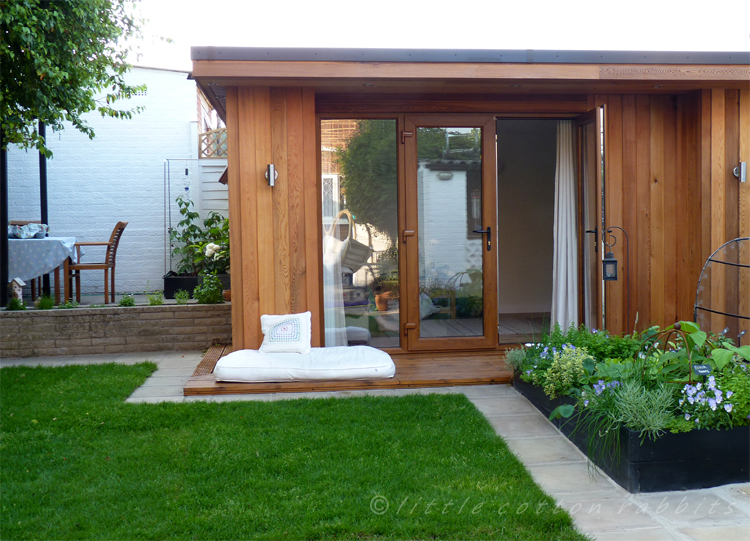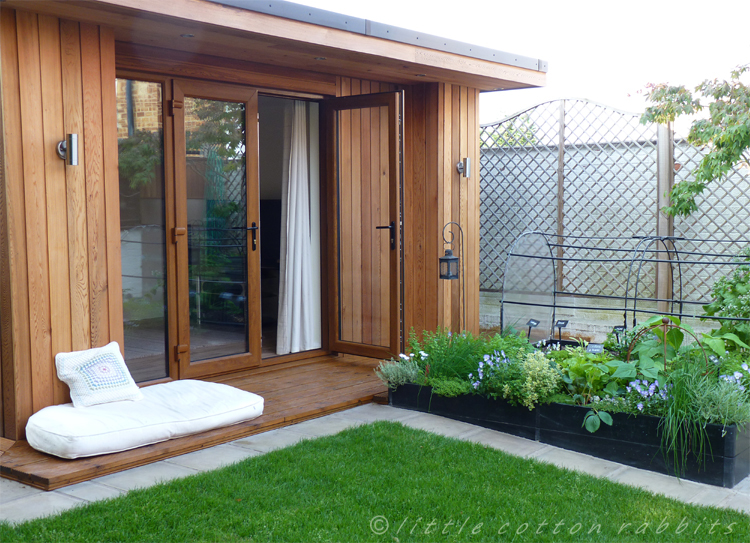 And the room itself is now completely finished and getting lots of use. It feels like a little haven of peace and a place for year round holidays for us all.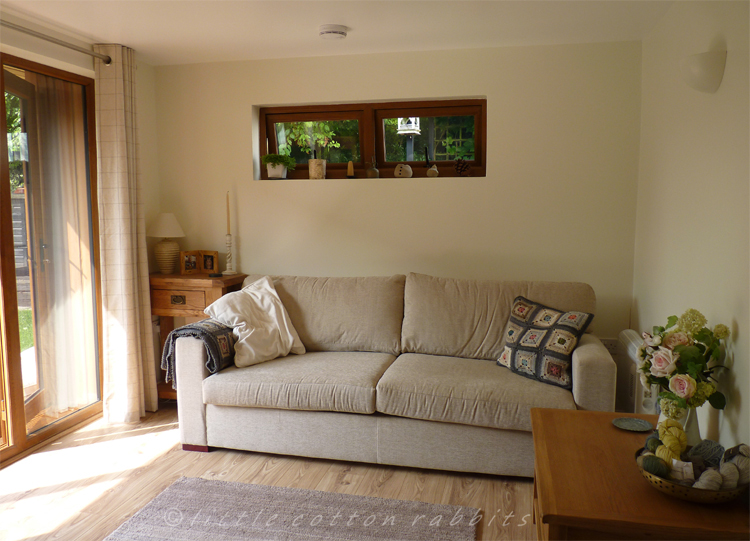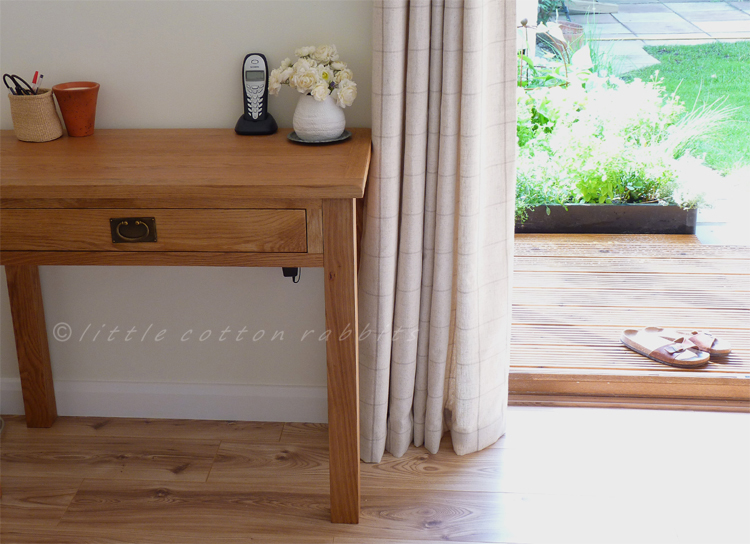 So that's us for the holidays, what are you up to?
Whether you're venturing afar or staying at home I wish you happy times. I plan to pop in from time to time so hope to see you soon x
....................................................................................
PS: If you're a bunny knitter and have made one from my patterns then please come over and join the little cotton rabbits ravelry group. At the moment we're have a fun and friendly contest :) with the theme of bunnies on vacation.