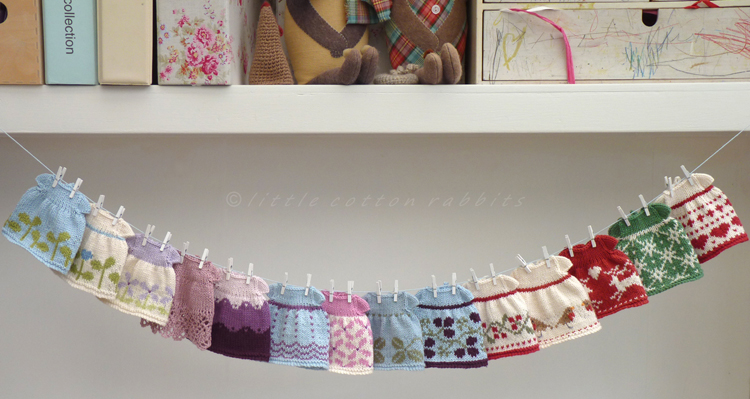 Well the patterns for the seasonal dress collection are done. I've bundled 14 different designs into one PDF pattern which includes 3 designs each for Spring, Summer and Autumn attire, 4 for Winter wear and a pretty lace dress for parties and special occassions.
The pattern has 19 pages including a single page with both colour charts and written instructions for each design, an index indicating level of difficulty (most are fairly easy with one or two trickier knits) and full construction details with pictures to show two different options for the sleeve. But if you're worried about printing all of those pages out you only need to print the 2 pages of instructions and the single page for the pattern you've chosen to work on in order to make a dress. The rest of the pattern can sit on your computer for reference and like my bunny patterns all photos are zoomable if you want to see more detail on the fiddly bits. The pattern is available as instant download either on Ravelry or Etsy for £4.75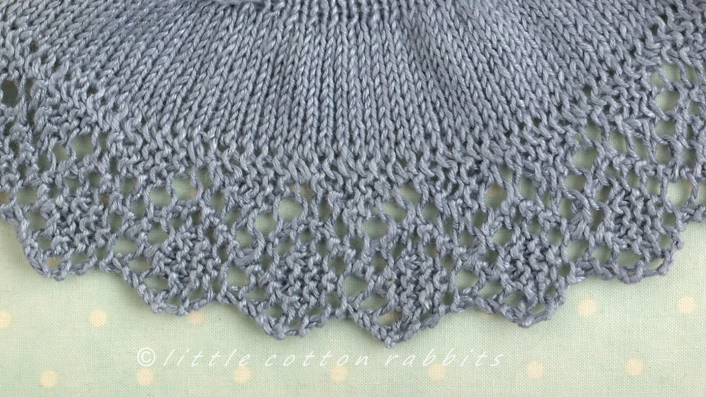 I hope everyone who buys a copy really enjoyes making their little cotton rabbits a wardrobe of dresses to wear throughout the year.
Now I'm off to do some quiet knitting, rest my brain and catch up with some blog reading - I'm really missing seeing what all my favourite blog people are up to. Thanks as always for dropping in and for supporting my work x
......................................................................................
PS: Lots of people have asked about the other animal patterns (fox, elephant, mouse, monkey etc) and I will be writing up these over the coming months.