Thanks so very much for all of the comments on my giveaway post. I've really enjoyed reading all of the different ways in which we each take pleasure in our free time. I've left the choice of winners to the random number generator (see bottom of post) which has come up with...
359 Farm From Harm Farm
178 Thistle
Sorry that the chance of winning was a slim one, I'd have liked to give something to everyone who regularly visits here and hopefully the knitters amongst you can make use of the cupcake dress design - I do hope to write up some more free supplements for the animal clothing in future too.
Last week I did manage to finish off the fox patterns which are available now.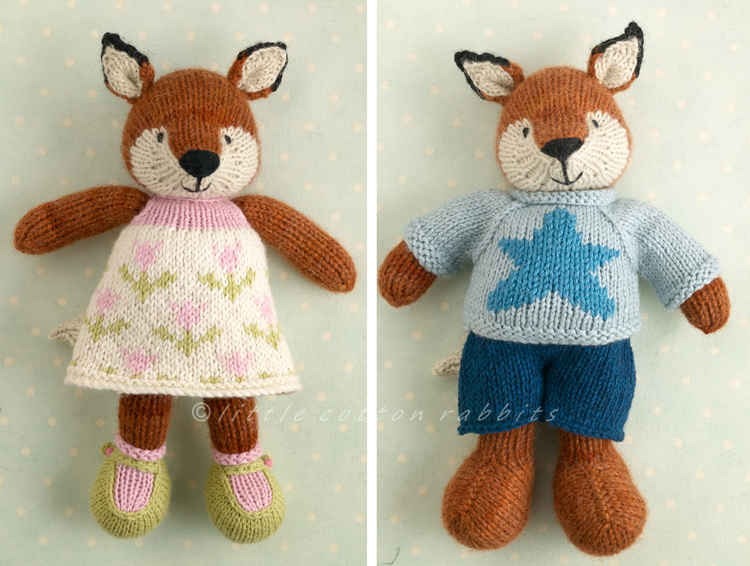 I've updated
my pattern page
to make it easier to see all of my current patterns. All purchases are completed through Ravelry's checkout though an account is not needed if you want to purchase. The
patterns are also on Etsy
for anyone who prefers to purchase that way.
Generally though I'm not very well organised on the knitting front at the moment (or on any other front for that matter) and I can't seem to decide whether to knit and finish more animals or press on with more pattern writing.
I have been enjoying playing around with designs and comparing stranded knitting with Swiss darning / duplicate stitch. I definitely prefer duplicate stitch when working in 5 colours for these dresses.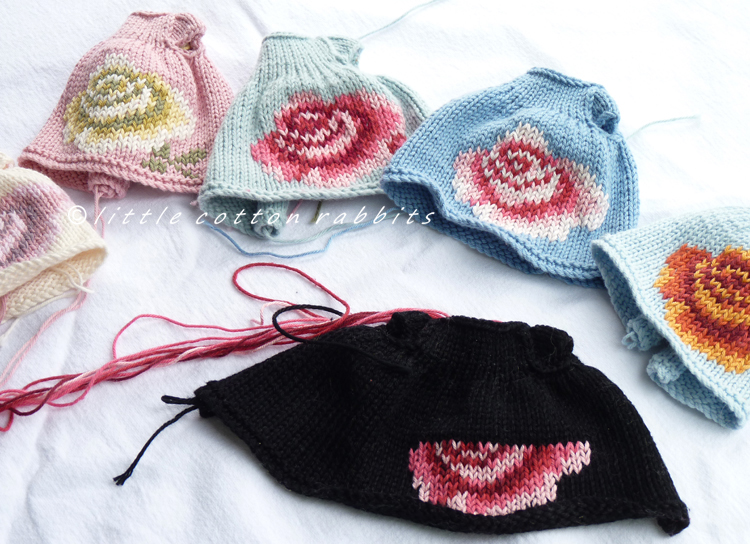 And I have a lot of animals on the go, mostly heads though as I'm flitting between working on the elephant, monkey and mouse patterns and still have a lot of bodiless fox and bunny heads, poor things!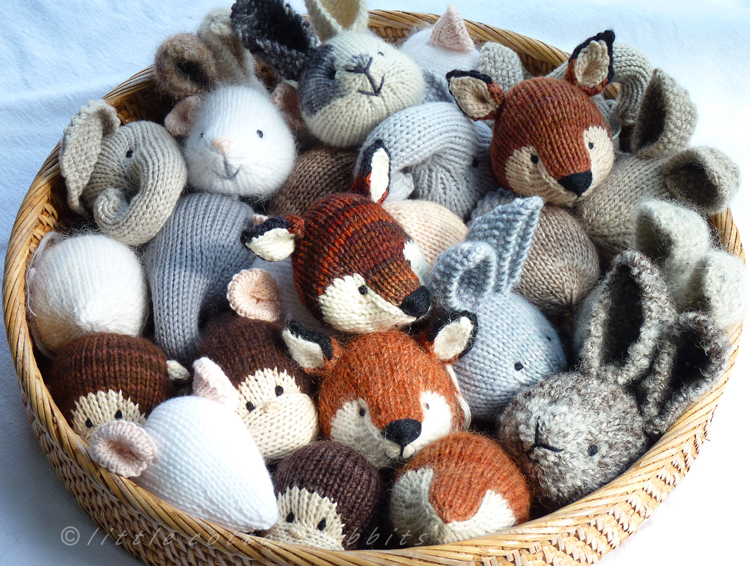 These are just the stuffed heads I have knitted, I have a lot more empty ones - a bit like my head at the moment!
Anyway, the result of my indecision is that both pattern writing and animal making are getting done but neither one very quickly. Hopefully I shall settle into a more structured way of working once we are fully back in our term time routines. Toby has started back at school in a new class (he's now in the senior part of the school rather than juniors) and though he seems to be coping OK on the whole he is more unsettled than usual which is putting us all a little on edge. Things will calm down once the new becomes the familiar :)
Thanks again for taking the time to leave comments on my giveaway, I really appreciate you stopping by x
 .......................................................................
Competition random numbers: