The last couple of days have been the perfect autumn kind -  misty mornings with dew festooned cobwebs...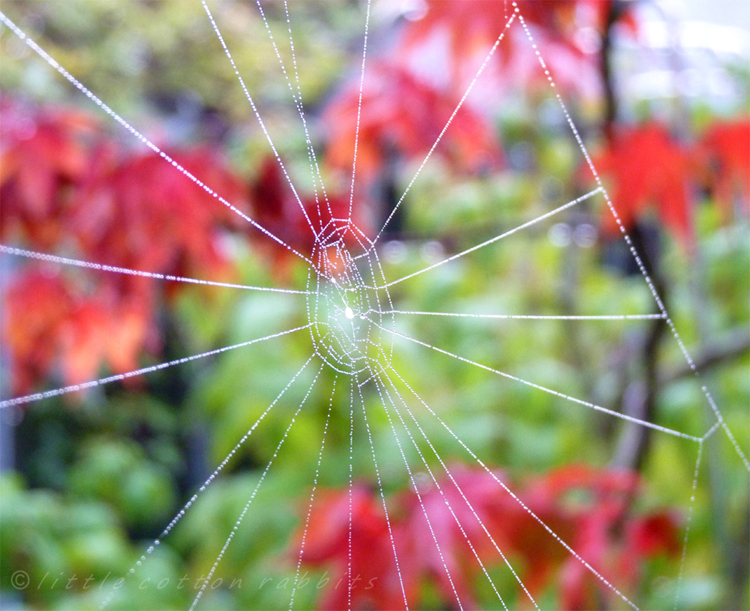 ...dissolving into warm days of sunshine that sparkles through the rich colours of the leaves.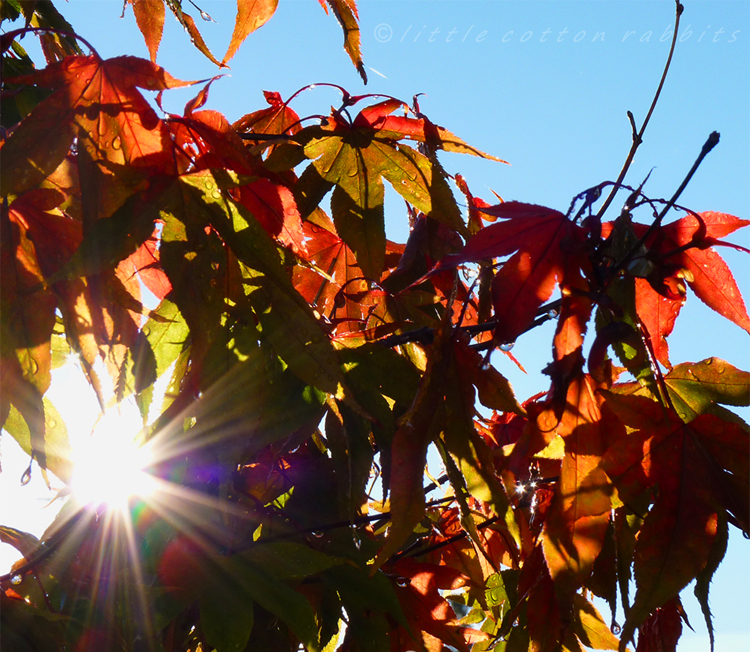 I'm so glad to live somewhere that has four distinct seasons, each one bringing changes in what we eat, what we wear and what we do. Autumn always makes me feel like baking; tidying the garden; airing the winter weight duvets, blankets and winceyette sheets and unearthing the the jumpers, scarves, gloves and snuggly socks from the backs of cupboards and drawers. I've been baking lots of biscuits and quite a few apple cakes (this has been such a good year for apples and we've had bags and bags from our neighbours tree). Our current favourite cake though is a lovely lemon and thyme cake from a Nigel Slater recipe. It's really delicious, very moist and lemony and good with a dollop of cream. It's a tad messy in the making, although that may just be me - I am useless at zesting lemons.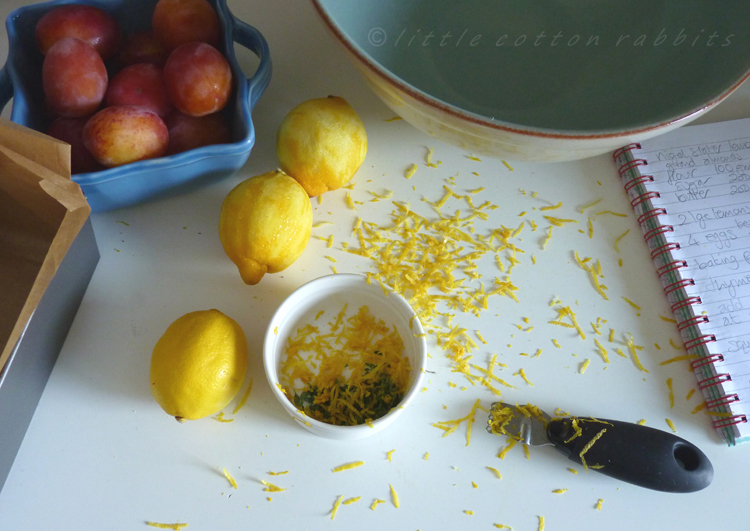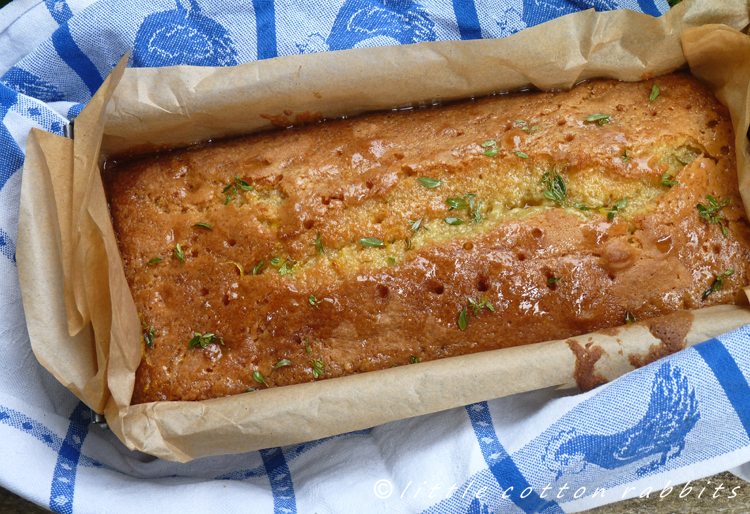 Autumn is also a time to be knitting things that are toasty and warm, ready for the colder months to come. I've finished off my mittens and am really pleased with this Purl Bee pattern, I'll use it again in future as I really like the rounded mitten top and the placement of the thumbs.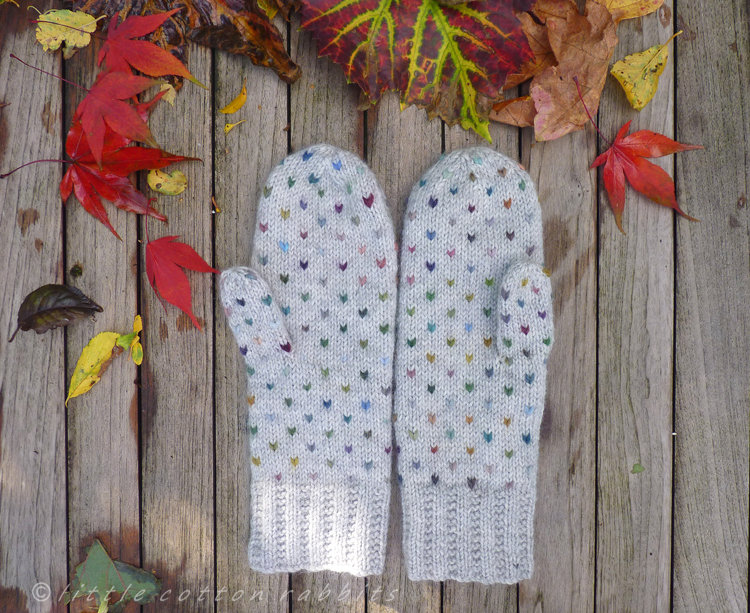 I've made myself a slouchy beret too. I messed up though by increasing too many stitches and didn't notice until after the border. I couldn't face unpicking so pressed on and the finished hat is probably a bit too baggy, though very comfy to wear.
Pattern: Ethel Beret by Andi Satterlund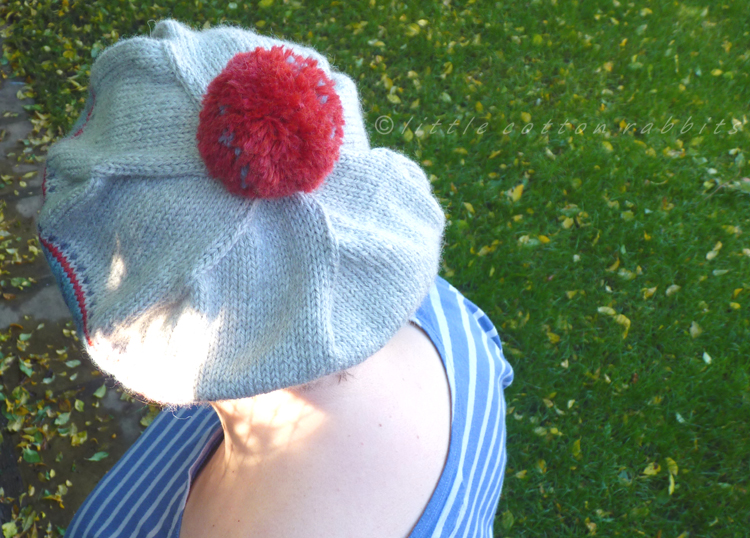 I'll use the pattern again as it's very sweet (though next time I will concentrate better when I work the increase row). I love the little knitting needles on the border and had lots of fun making the pompom, I even got Toby to help a little with winding the wool for it.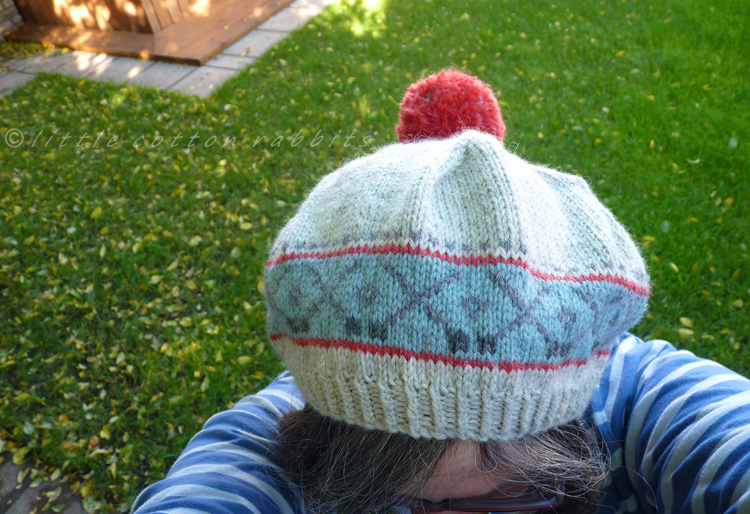 Well, that's my news. It's half term break here next week so I'll be busy keeping Toby occupied. Luckily he is still enjoying some of the presents from his birthday, especially his duplo (and the box which doubled as a hat) and the huge helium balloon which is still buoyant and providing much delight two weeks on.

Thanks for dropping in and visiting with me. Til next time, keep well and happy
J x
..............................................................
PS: I knew there was something else I'd planned to say, I am such a scatterbrain at the moment.
We are having another photo contest on the little cotton rabbits ravelry group. It starts this coming Monday (October 28th) and will run until November 10th. The theme is autumnal animals and it's open to anyone. All you need to do to enter is to take a fitting picture of an animal you've made from one of my patterns. We'd love to have you join in, all of the details are here.
Tausigma has also started a photography club which will be a great place to share tips on taking better pictures, ask questions and share ideas.